Why You Should Use A Realtor To Sell Your Home
Posted by Gerard Hagan on Friday, November 26, 2021 at 9:52 AM
By Gerard Hagan / November 26, 2021
Comment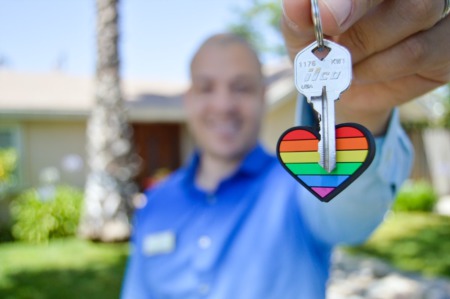 Why You Should Use a Realtor to Sell Your Home
A can-do attitude is an admirable trait. Maybe you apply this attitude to learning a new hobby, mastering a new skill, or perhaps you're even thinking of trying to sell your home by yourself.
While this attitude serves you well in many cases, this isn't always true for real estate. Instead, the benefits of using a realtor far outweigh the benefits of going it alone. And today, we're going to tell you all about why you should use a realtor to sell your home.
The Benefits When You Use a Realtor to Sell Your Home
Of course, you won't be surprised to hear an Edmonton real estate company suggest that you should use a realtor. But we think once you read through these benefits, you'll be just as convinced!
Access to the MLS®
MLS® stands for multiple listing services. As for why access to this service is beneficial? This database of property listings across Canada is the central registry through which most homes are sold in Canada. But if you sell your home yourself rather than use a realtor to do so, you don't have access to list your property on it.
You must be a realtor to list a property on this database. Then, once you do so, the property can be found by real-estate agents and buyers far easier than listing it elsewhere.
(Read more about the MLS® advantage here)
FSBO homes can be viewed as a red flag
Many home buyers and real estate agents are reluctant to look into FSBO homes (for sale by owner). Real estate transactions become a lot trickier without an experienced real estate agent guiding them.
So, many home buyers avoid looking into these properties in general because they aren't worth the headache that comes with buying them.
Marketing vs. listing
Listing your home by yourself is one thing. But marketing it? That's a whole different ball game.
Not to mention, it's a game for which realtors have a very special set of expertise. This expertise and the marketing resources they have at their disposal are invaluable in the home buying/selling journey.
So, even if you're convinced you could list your home by yourself, you'll often realize some of the bigger challenges come with marketing it and getting eyes on your property.
(When you use a realtor, they can help you navigate the world of real estate closing costs, so there are no nasty surprises down the road. Read more about those costs in this post)
One word: paperwork
Unless paperwork is your favourite hobby and you have endless time to spend on it, this is one benefit that applies when you use a realtor you can't miss. With a realtor handling most of the paperwork for you, you save yourself countless hours and a lot of confusion spent on pages of complicated paperwork.
Not only is real estate paperwork time-consuming, but it's also highly technical and complicated.
That means it leaves you vulnerable to errors and omissions that can lead to more trouble down the road… including costly mistakes!
Use a realtor to keep emotion out of the process
Your home is your pride and joy. You've created incredible memories there and spent copious amounts of time and money on making it just right.
(Speaking of, read about the home upgrades that might not boost its resale value here)
As such, you have an emotional attachment to this property. The problem is, emotions and real estate don't mix well. So, if you're selling your home yourself, you risk potential issues because of this emotion.
For example? Listing the property for more than it's worth because of the sentimental value it holds.
We're Here to Help
Now you know more about the reasons you should use a realtor to sell your home. As for your next steps? Call the Best Edmonton Real Estate Team! We'll help you reap the greatest reward from the real estate journey and support you every step of the way.
Click here to contact us today.
Did you learn a lot about why to use a realtor to sell your home in this post? Here are three more posts to read next: