Vendor Take Back
Posted by Gerard Hagan on Monday, August 9, 2010 at 8:07 AM
By Gerard Hagan / August 9, 2010
1 Comment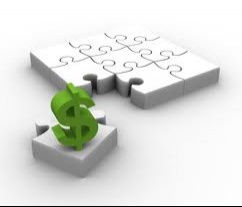 A VTB is not some sort of STD, it is a term used in Real Estate which stands for "Vendor Take Back Mortgage". Better stated, a VTB is when the Seller of a property is willing to offer some or all of the financing on that particular property.
There are many different forms of VTB's, we have helped Buyers purchase a home where the Seller acted as the bank and held the entire mortgage. Other times it has amounted to 95% of the property value, but more often it amounted to 80% of the property value. Other main factors to consider with a VTB are the interest rate, amortization and term (length) of the financing. We have seen Sellers offer 6% interest rates all the way up to 9% rates. The amortization is usually between 25-35 years with a term of 1-5 years depending on the Seller's situation.
Occasionally, a VTB can be used to top up traditional bank financing. We would ask the Seller to provide us with a second mortgage (they take second position behind the bank) to minimize the money a Buyer had to put down in order to purchase the property. A vendor take back mortgage can also be used to bring the loan to value up on a property. Meaning if you have 20% to put down and the bank will only loan you 65% of the property value, we would ask the seller to hold the other 15%.
Benefits of a VTB for a Seller include:
The faster sale of your home in a slow market
A higher interest rate which equals a higher price for your property
You can delay Capital Gains Taxes until the VTB is paid out (This benefit applies to investment properties)
Benefits of a VTB for a Buyer or Investor include:
A smaller down payment is usually required
Your monthly payments may be less depending on the structure of the deal (balloon payment at the end of the term)
Minimal qualification is required
Vendor Take Back Mortgages are always advertised so the best way to find out is to ask. If you have any more questions or want to know more about VTBs feel free to drop us an email or give us a call.