Tips for Energy Efficiency & Adding Value to Your Home
Posted by Gerard Hagan on Friday, September 17, 2021 at 5:00 PM
By Gerard Hagan / September 17, 2021
Comment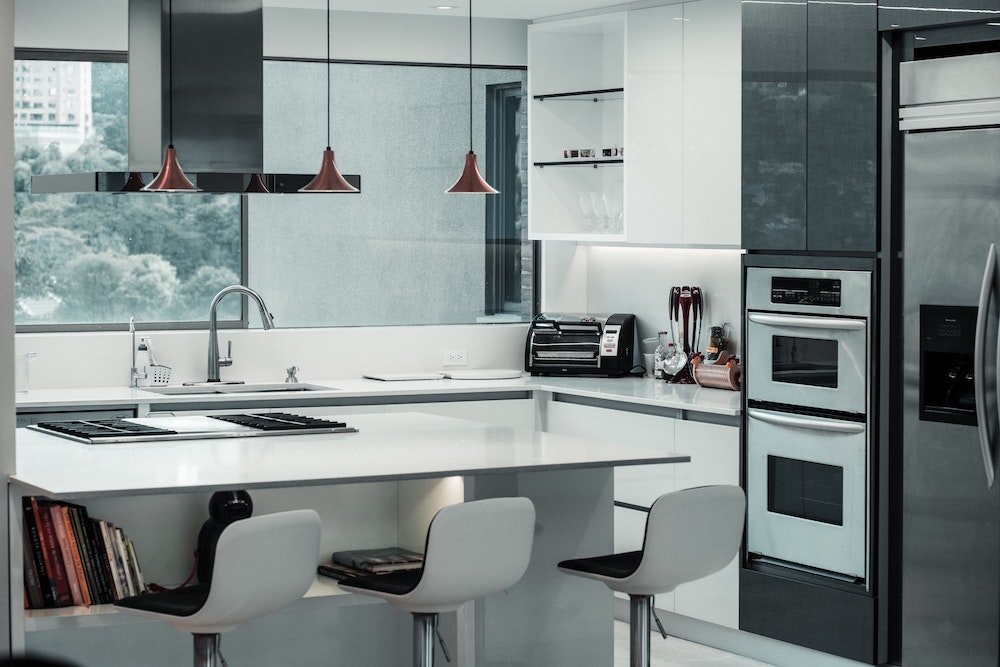 Energy efficiency is on everyone's minds these days. Many of us are more concerned with our environmental impact than ever before, and we also know our efforts start at home. But we also know you don't want to make changes to your home that could lower its resale value. What if, however, we told you there are several tips for energy efficiency that also add value to your home simultaneously?
(These tips for energy efficiency are just the tip of the iceberg! Call the Best Edmonton Real Estate Team today for more actionable tips and tricks)
Now that we've got your attention let's dive in!
Tips for Energy Efficiency & Adding Value to Your Home
When it comes to energy efficiency, look for smart features and expertise to help you save energy and money and add value to your home.
Here are four specific tips for energy efficiency and adding value to your home to help you get started.
Begin with the Right-Sized Home.
If the home you buy is simply too large for you or your family's needs or plans, you stand a good chance of wasting energy through excessive heating and cooling costs. If it's too small, you'll feel cramped and uncomfortable. It's a big investment, so seek balance and buy it "right" from the outset.
(A great real estate agent can help with this. Here's how to find the right one for you)
Purchase ENERGY STAR® Appliances Such as Your TV, Dishwasher, Washer and Dryer, and Microwave.
And especially the refrigerator, as it alone contributes about 10 percent of the energy use. Also, unplug electronics not in use or turn off power strips to avoid phantom charges.
Are you new to ENERGY STAR® appliances?
"ENERGY STAR® is the government-backed symbol for energy efficiency, providing simple, credible, and unbiased information that consumers and businesses rely on to make well-informed decisions. Thousands of industrial, commercial, utility, state, and local organizations—including nearly 40% of the Fortune 500®—partner with the U.S. Environmental Protection Agency (EPA) to deliver cost-saving energy efficiency solutions that protect the climate while improving air quality and protecting public health. Since 1992, ENERGY STAR and its partners have helped American families and businesses save 5 trillion kilowatt-hours of electricity, avoid more than $450 billion in energy costs, and achieve 4 billion metric tons of greenhouse gas reductions."
Install Efficient Lighting Such as Compact Fluorescent (CLF) or LED Bulbs in Every Fixture.
Did you know lighting accounts for about six percent of an energy bill each year? If you don't want to make this investment all at once, you can simply replace your lights with more efficient options as they burn out around your home. One of our top tips for energy efficiency is also one of the simplest: switch your outdated lighting for efficient options, including compact fluorescent or LED bulbs.
(On that note, are you planning to hire an electrician in Edmonton? Visit this post next to learn more about what and how they charge)
Get an Energy Audit and Have Tests Performed to Identify Ways of Improving Your Efficiency.
You can always upgrade your heating, ventilation, and air conditioning (HVAC) system as well as your thermal envelope, which includes insulation, windows, and doors and the seals or weather stripping around them. Visit http://energyefficiency.org/resources/efficiency-tips/ for more tips for energy efficiency.
Did you enjoy these tips about energy efficiency and adding value to your home? Here are three more posts to read next:
This post was first published in 2016, but it was updated in 2021 just for you.