Tips On Hiring A Contractor
Posted by Gerard Hagan on Tuesday, May 20, 2014 at 11:20 AM
By Gerard Hagan / May 20, 2014
2 Comments
Choosing A Contractor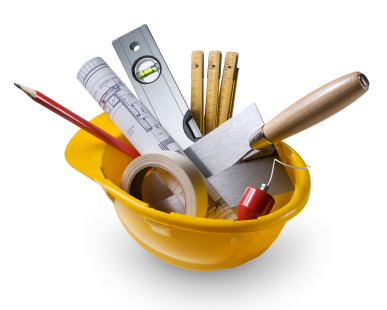 Choosing a contractor sounds like an easy job. Thanks to the large number of home improvement websites now available, you might think that you can just do a simple search for someone in your area, schedule a time for work to begin and write out a check. Before doing home renovations around your house, you need to take the time to look at everything that might affect the outcome of your job.
What Type of Contractor do You Need?
Though you might think that all contractors are the same, this is far from the truth. One of the first things homeowners should look at is what type of job they need done and the specialization of the contractor. When it comes to new home construction, contractors will often handle every facet of the job. They hire plumbers, electricians and other experts to handle different things around your house. If you decide on a home renovation, you want someone who can work as a general contractor, get permits for you, take care of materials and supplies and hire others when needed.
Another type of contractor is someone who specializes in a specific area of the home, including a bathroom or a kitchen. Many companies in the country sell products designed for bathroom and kitchen renovations, and those companies also have contractors able to install those products in your home. Some contractors also specialize in the installation of specific products and materials, including bricklayers, roofers and flooring experts. Don't forget that you can also hire trade contractors to do mechanical or electrical work around your home, to repair plumbing problems and to repair heating and air conditioning systems.
Finding Good Contactors
Asking a close friend or family member for help is one of the best ways to find reliable contactors in your area. If you recently noticed a neighbor having work done on his or her home, ask if they were happy with the work and if they would recommend their contractor. Make sure that you ask questions about how long the job took, whether the contractors remained professional and if the contractor took care of any issues that popped up. You can also find contractors advertising at trade associations, home builder associations, home shows and in online directories. The Better Business Bureau can also point you in touch with contractors in your area.
The Interview Process
Before you let someone into your home, go through the interview process. You want to ask questions about when the company started, how the company finds workers for different jobs and the amount of experience the company has doing jobs like yours. Contractors should also provide you with a list of references and give you an estimate as to the final cost of the job. Many homeowners find it helpful to ask the contractor for advice and suggestions about what to do in their homes.
Research References
Anyone can hand over a list of references, and far too many people choose a contractor for their home repairs without actually calling those references. Call each number on the list and ask questions about the jobs that the contractors did. Ask them if the job came in on time and under budget, if the contractors did most of the work themselves or hired others for the job and if they felt satisfied with the work performed.
Request Bids
Homeowners spend millions of dollars on home renovations every year, but if you want to save money, request that each contractor put in a bid for the job. Contractors will identify the amount of work needed, calculate the cost of the materials and supplies and decide how much they need to spend on labor, which can include the work they do themselves and the work they contract to others. If a contractor is unwilling to write out a formal bid, move onto the next person on your list.
Ask for a Contract
The contract is one of the most important steps that homeowners take before hiring someone to do home repairs. A contract is a legal document that shows the estimate the contractor gives you, how long the job will take and other factors relating to your home renovations. Many of the renovation nightmares that you hear about arise because homeowners didn't request a contract. They hire someone, shake hands and write out a check, and the contractor does a small amount of work before disappearing into the night. A contract should include several key elements: project details, details about the business, a contingency plan, an order change policy and information about hidden deficiencies.
The project details include information about the home repairs, including who will obtain the proper permits and pay for inspections, a schedule of when the contractor will do certain aspects of the job and when payment for the project is due. Business details should include information on the licenses and insurance the contractor has. If the contractor does not have insurance, you're responsible for accidents that occur on your property.
You also want to look at the information about hidden deficiencies in that contract. Hidden deficiencies refer to problems that may come about that the contractor cannot control. This can include faulty wiring found in your walls or older pipes that need immediate replacing. Most contractors will include information in the contract that states homeowners are responsible for paying any additional costs due to deficiencies found in the home.
A contingency plan is a unique addition to a contract that deals with issues that may or may not arise. For example, you might hire a contractor to lay down new flooring in your home. Once the contractor removes your older flooring, he or she might discover that you have warped or damaged floorboards that need replacing. The contingency portion of the contract lets you put back money in the project to pay for unexpected problems. Don't forget about the change order policy. This shows you how much extra you'll pay if you change your mind or add new projects to the job later. Even if you hire the perfect contractor, you want to spend time looking at these areas of your contract.