Tips On Finding A Good Tenant
Posted by Gerard Hagan on Tuesday, August 17, 2010 at 1:15 PM
By Gerard Hagan / August 17, 2010
Comment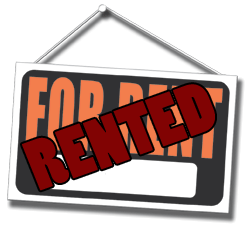 Finding a good tenants is a process, it usually does not happen on the very first phone call or email you receive. Interview tenants, find out what are they looking for in a rental property. Find out why they are moving. Find out their immediate and future accommodation plans
There is no need to show every applicant who calls or email the rental unit. Use an interview process to determine if showing your rental property is worthwhile. Treat it like a job interview, not everybody who applies gets a face to face interview.
During the interview ask for the applicants address. Do a drive by see how they maintain their current property. Make a surprise visit if possible, let them know it is part of the application process.
When showing the property try not to speak too much, most people know what a bathroom and kitchen look like. Take notes of what they are paying the most attention to; wether it be the size of the rooms, cupboard space, electrical outlets etc...
Do not let the applicant take the lease agreement home. Find a coffee shop or an office to fill out the paper work. That way you can answer any questions they may have right away, and it prevents the applicant from fabricating any information.
Verify all the information the applicant has submitted. Make sure to check all the references provided. If their references do not include any previous landlords ask why; and then get the two previous landlords contact information.
One thing to always remember is that, in most cases the tenant you have chosen is more valuable than the property itself. Take the time to make sure that you have done your due diligence and research when finding the right tenant.