Tips For Buying A Home In Edmonton
Posted by Gerard Hagan on Sunday, March 14, 2021 at 10:33 AM
By Gerard Hagan / March 14, 2021
Comment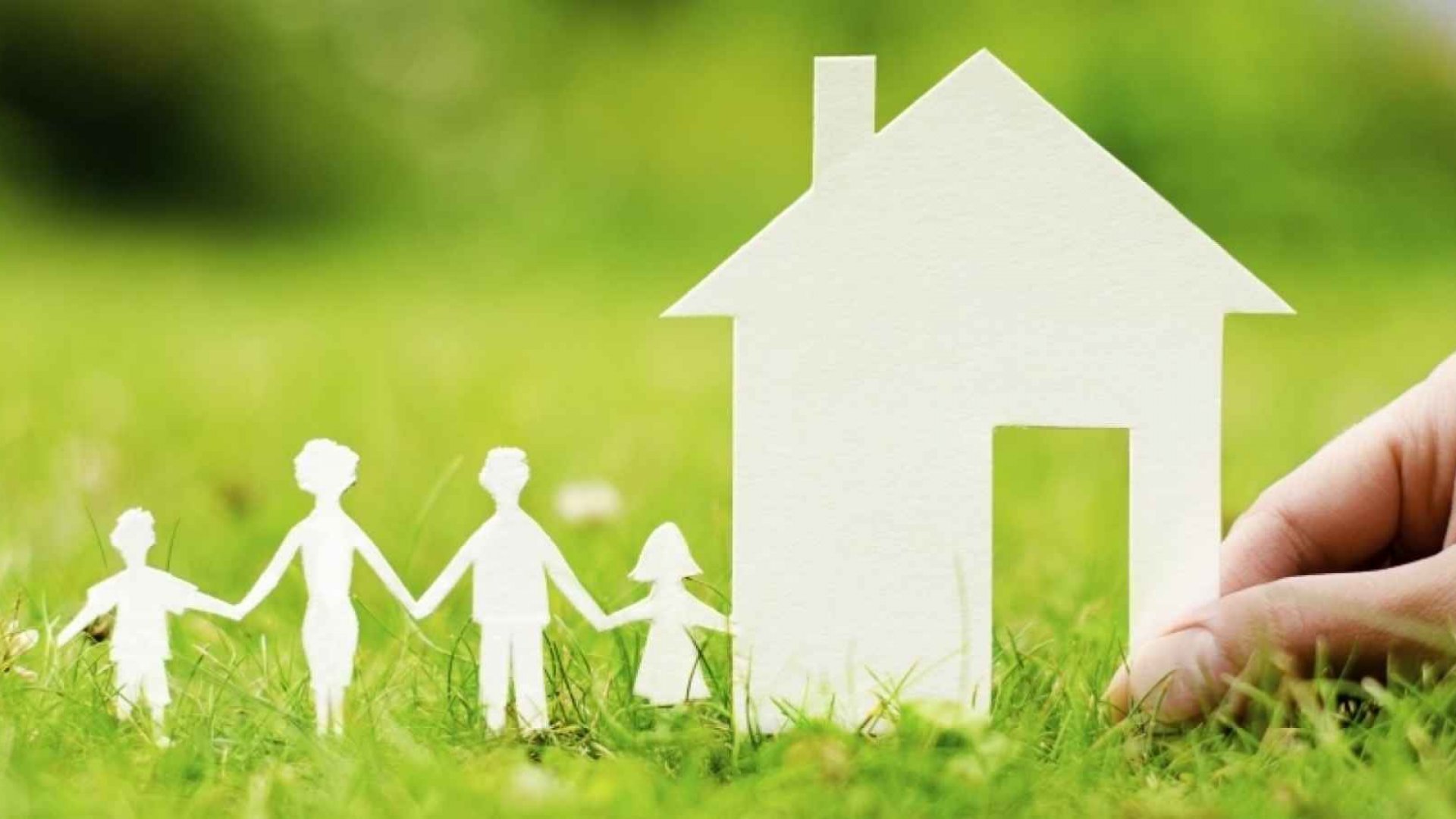 So, you are seriously considering taking the big step. You want to join the great community of proud Edmonton homeowners. Well, congratulations! While buying a brand-new home comes with lots of benefits for you and your family, thinking of buying a home can be a daunting and exciting experience at the same time. Your mind is constantly plagued with questions:
"Where do I start?" "Who should I trust?" "Will this be easy?" "Am I prepared for it?" and a lot more questions.
Luckily, this blog will tell you everything you need to know about new homes in Edmonton and buying them, while attempting to answer some of these questions in the process. Think of it as a guide to buying new homes in Edmonton.
Step 1; Are you ready to own a home?
Wanting to own a home in Edmonton is simple but being ready for home ownership is not. Before everything else, you must decide if you are prepared to become a homeowner because a lot of effort goes into it. Look at your landlord, for instance; they must pay for repairs and maintenance and, on top of that, spend time overseeing these repairs.
Are you ready to shoulder these costs to your time and wallet? You will also have to make regular mortgage and utility payments, mow your lawn, among other things. What effect will these costs have on your wallet when compared to the rent you are paying right now? Do you see yourself moving out soon, or is Edmonton your permanent home? If you think your future will not be in the area, do not tie it down by buying a new home in Edmonton.
These are some of the topics you should explore before deciding if you are ready to own a home. While at it factor in your lifestyle costs, including your current household expenses and existing debt payments- student loans, credit cards, and car loan payments. There are also community guidelines that most Edmonton homes must adhere to. Therefore, you will want to know them and determine whether you will be comfortable sticking by them before becoming a homeowner.
These instructions should help you decide whether you are able to shoulder the responsibility that comes with owning new homes in Edmonton. Keep in mind that this is not the upfront cost of a house but rather the typical financial and other duties a homeowner in Edmonton faces. If you can handle them comfortably, then you are ready to grab one of the new homes in the area.
Step 2; Money Matters and the Cost of Buying
Now that you have decided you are ready to become a new Edmonton house owner, it is time to think about the purchase; and a home is no small purchase. Homes for sale in Edmonton can cost as low as $200,000 CAD and as high as CAD 900,000. With over 4,000 homes listed, the median price of a new home is $328,894.
Therefore, looking at your budget and earnings should give you a pretty good idea of the price range you can afford to purchase in. For those with enough funds, it becomes relatively easier to navigate and make the decision. While for others, it may involve mortgages. Down payments are also part of the finances involved in buying a new home. Here are a few tips on money matters and the cost of buying.
a new home in Edmonton.
· Mortgage, down payment, and mortgage pre-approval
For people lacking the funds to shoulder the full cost of a home out of their pocket, a mortgage is the only way to own their dream house. This is a financial arrangement where a bank or other financial institution lends them the funds needed to cover the Edmonton home's price. They will then pay back the money over an agreed period at an agreed rate plus interest. Although it can be relatively cost-effective, it is an essential part of the homebuying journey that should be taken very seriously. It would be best if you looked through several institutions, weighing the features and interest rates of each in the process. Make sure you settle for the one whose terms will work in your favor, or you may end up losing thousands of dollars. A mortgage will usually not exceed 75% of the appraised value. Therefore, you need a down payment of 25% of the house's purchase price to qualify.
A mortgage pre-approval brings a lot of convenience to your Edmonton real estate search. This is because it lets you know the maximum mortgage amount you can qualify for and estimate your mortgage payments, giving you an idea of how much you can spend on a home. It also lets you lock in an interest rate and, therefore, protects you against any sudden rises in the interest rate.
A pre-approval letter also inspires confidence in sellers, making it easier for you to make an immediate offer on the home of your choice. Thankfully, filling a pre-approved mortgage is an easy procedure that takes only a couple of minutes, with results coming out within a few days. As you seek out a pre-approved mortgage, look out for the following;
· Flexible payment options to suit your lifestyle
· Interest rates
· Closing costs
To make it easier to qualify for a mortgage and get your pre-approval, seek the guidance of a real estate agent from the Bested Edmonton Real Estate Team.
Step 3; Viewing Homes.
Once you have sorted out some of the financial matters of buying a new home in Edmonton, it is time to find the right home for you. Because a home is a long-term move, do not only factor in your present needs; think ahead about what you expect the next 5-10 years to hold.
With many homes for sale and a lot more being listed every day, home viewing exposes you to a lot of variables that will help you make a buying decision. Before any physical visits, you can start by visiting our web page, where we have featured listings of some of the best new homes in Edmonton. Our listings are updated regularly and should give you a good idea of the homes to visit.
During the viewing sessions, consider the following factors;
· Type of home
There are various home models in Edmonton, including condos, single family homes, contemporary townhouse, cottages, and many more. Choose from home styles that appeals the most to your needs. For instance, a single-family home is an excellent choice for those after privacy and a high level of freedom. But if you are after low maintenance costs, a condo is the house for you.
· Size of the home
Home size is a very important feature that cannot be changed in the future. Therefore, you should choose a home with the ideal size for you and your family if you have one or plan to start. Things such as the number of bedrooms and bathrooms should be given close consideration. It would also help if you also chose a home with the appropriate kitchen and living room size based on your plans.
· Distance from work and school
This is another thing to look out for when home viewing. Depending on what makes you comfortable, you can look for homes close to or a bit further from your workplace. Those with school going kids also factor in the distance from the school their children go to or will be going to and the transit options available for the kids.
· Parking space
Ample parking space is a good thing in any real estate and thus, should be considered when home viewing.
· Outdoor space and lifestyle needs
When viewing, look for houses with a style that will fit your lifestyle needs. If you need a yard, factor in the outdoor space unless you want to be dissatisfied with the size of your lawn for the foreseeable future.
After using the basic considerations listed above to weigh homes, you will now be able to make an excellent buying decision.
Step 4; Choosing a Home and Making a Buying Decision
At this point, you know the type of real estate you want, your mortgage is going to plan; so, it is time to choose and buy. This is where all your planning and effort have led you, but unfortunately, it is also where a lot of people make costly mistakes.
Here are the most common buyer errors and how to avoid them;
· Ill-informed choosing
Many buyers make the mistake of going for the first home that seems to suit their needs. Doing this may not look outright costly, but you may miss out on a lot and lose thousands of dollars in the process.
Therefore, market research is essential before making your decision. Look at the market condition, compare the home with other similar homes, values, and respective neighborhoods.
If doing this by yourself is too challenging, you can seek the unbiased opinion of a real estate professional from The Best Edmonton Real Estate Team. They will estimate the home's value based on prevailing market conditions and thus prevent you from making too high an offer. You may even land a great buying opportunity if you are lucky.
· Shopping without a pre-approval
As stated earlier, getting a mortgage pre-approval is a major convenience feature when shopping for a house. Sellers rarely take offers made by clients without a pre-approval seriously, making the home searching experience harder. Therefore, make sure that by this point, you have a mortgage pre-approval at hand; it only takes a couple of days to get one.
· Trusting outdated surveys
One cannot overlook the importance of studying a survey before making a buying decision, which makes relying on an outdated survey riskier. Therefore, you should ask for an updated survey as the report will inform you of any new changes made to the house and its surrounding.
· Making the decision without a copy of the title
A title tells you a lot about the property; who are the owners? Are there any leases on the house? What about debts? When you work with a real estate professional, they should be able to provide you with an exact copy of the title, giving you full knowledge of the ownership status of the home.
Step 5; Write an Offer
Once you have chosen your new Edmonton home, it is time to write a good offer on the property. Since it is a legally binding document, a reliable real estate agent should help you go about the steps of writing one without making any mistakes. If you do not have an agent, you can have your lawyer help you write the document. In general, an offer should clearly outline;
· Buyer and seller information
· Purchase price and all inclusions
· Deposit amount, down payment, mortgage, and other financial information in detail
· Possession date
· Obligations or work to be completed by the seller before the date of occupancy
· Conditions to sale
· When the offer expires and whether it can be re-negotiated after the date
· A Real Property Report
Once you sign it, you must honor or face legal consequences. Therefore, go through the document for any additional fees like lawyer, bank, and agent fees. Also, make sure to draft a reasonable offer that the seller is likely to agree to. If they do not, they may make a counteroffer or even completely refuse to sell to you.
Generally, there are two types of offers; firm, where you agree to purchase the home without conditions, and conditional, where certain stipulations must be met. Once the seller accepts your offer, you can now secure the transaction with a deposit (usually 3-5% of the purchase price).
Step 5; Closing
This is the possession day that you agreed with the seller you would take possession of the home. On this day, you will need a lawyer who will request your lawyer to release funds before transferring them to the seller's lawyers. Once the financial transactions are complete and confirmed, the keys are released, and the new Edmonton piece of real estate is yours.
Why You Need a Real Estate Agent
For many people, buying new homes Edmonton may be a great move, but it is not an easy one. From deciding to own a home, getting a mortgage, and visiting homes for sale to making the buying decision and writing offers, it is a long and tiring process. Therefore, things can easily get out of hand, and you end up losing thousands of dollars in the process.
As such, you need a qualified real estate agent to guide you every step of the way and help you avoid fatal mistakes and errors. With our team, we have some of the best real estate agents in Edmonton. Our goal is to deliver excellence and value to our customers in their quest to own a brand-new dream home.