Tips for Running an Airbnb Property in Edmonton
Posted by Gerard Hagan on Friday, August 27, 2021 at 11:22 AM
By Gerard Hagan / August 27, 2021
Comment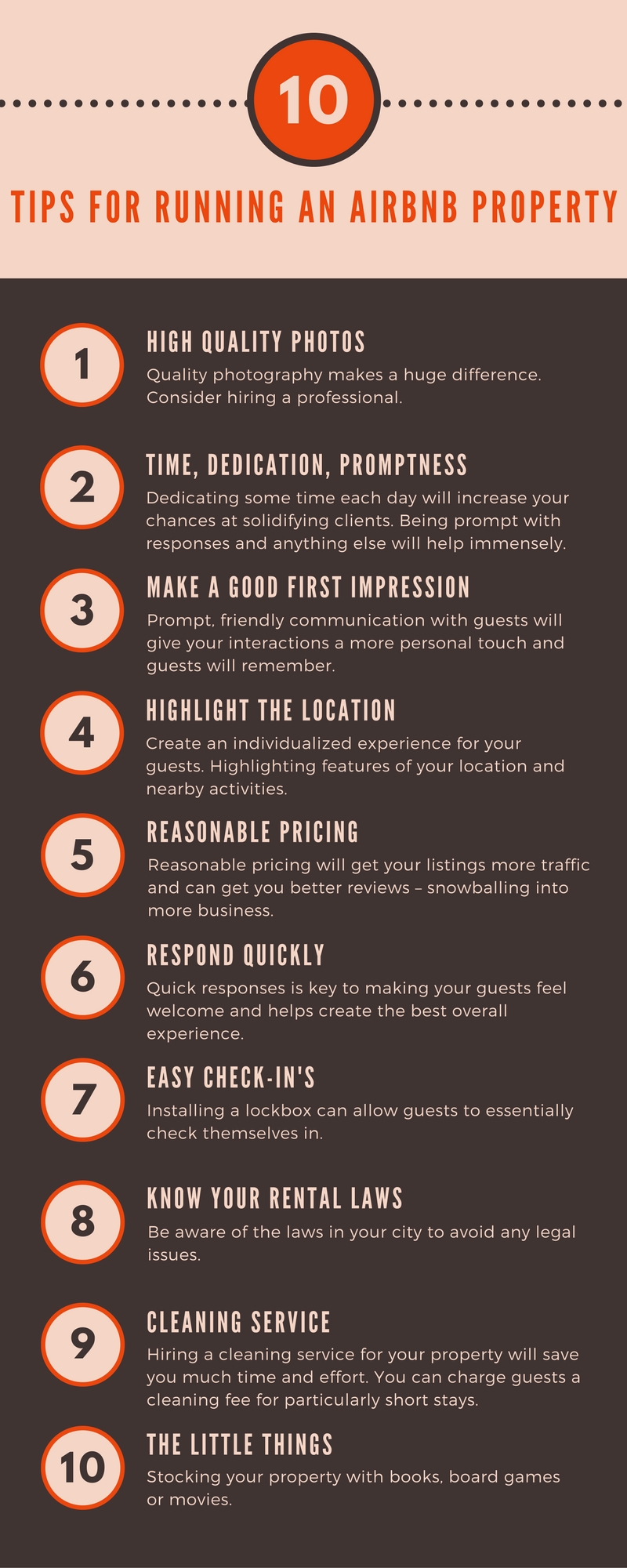 Since it was founded in 2008, Airbnb has seen exponential growth in the vacation rental industry. The innovative company is not without its controversy. But, regardless, it remains the easiest way for virtually anyone to list their property for vacationers. As you can imagine, running an Airbnb takes work. But there are some steps you can take to ensure a smoother process for everyone involved.
Tips for Running an Airbnb
If you are considering running an Airbnb yourself, here are some tips for success you don't want to miss.
Great photos can make or break your success
First of all, quality photography makes a huge difference. Consider hiring a professional photographer as the average quality of photographs on the site is quite high. If you are an inexperienced photographer, it will show in your photographs.
Prepare to put in the work
Second, a considerable amount of time must be devoted to the process of running an Airbnb if it is to be successful. Dedicating some time each day will increase your chances of solidifying clients.
First impressions are critical when you're running an Airbnb
Since an Airbnb rental requires multiple interactions with guests, being prompt with responses and anything else will help immensely. Prompt, friendly communication with guests will give your interactions a more personal touch and guests will remember. Rapport and connection are your friends. Quick responses are key to making your guests feel welcome and help create the best overall experience. (Creating canned responses for certain situations can also help save time)
Create an individualized experience for your guests
Highlighting features of your location and nearby activities will help your listing stand out from others. More detail will likely increase your chances.
(As you start weighing your options and considering running an Airbnb, here's another post that can help: How to Turn a House into a Rental Property: Ask These Questions First)
Fair pricing
One of Airbnb's draws to guests is the upper hand it holds over hotels when it comes to cost-effectiveness. Reasonable pricing will get your listings more traffic and can get you better reviews – snowballing into more business.
(Considering adding concrete countertops to boost the value of your Airbnb property? Find out if they're worth the investment here)
Security
Installing a lockbox can allow guests to essentially check themselves in. When travelling, many unexpected things happen such as flight delays. Having a lockbox or smart box means you won't have to give guests keys in person.
Follow the laws in your area for running an Airbnb
Laws regarding property rented through Airbnb differ from city to city and country to country. Be aware of the laws in your city to avoid any legal issues.
Professional cleaning services
Hiring a cleaning service for your property will save you much time and effort. To offset the cost, you can charge guests a cleaning fee for particularly short stays.
(Are you planning to renovate your property so you can start running an Airbnb? Here are the questions you need to ask your contractor when you discuss your renovation plans)
Stock appropriately
As they say, the devil is in the details – this remains true for Airbnb properties. Stocking your property with not only essentials but with books, board games or movies and other entertainment will help create a better experience for your guests. Also, make sure the kitchen contains condiments, coffee, and tea.
Ready to start running an Airbnb?
In conclusion, Airbnb is an incredible platform for short-term property rental. It can be a viable source of income and if done right can even generate five or six figures of revenue off of multiple listings.
Did you learn a lot about running an Airbnb in this post?
Here are three more posts to read next:
This post was first published in 2016 but it was updated in 2021 just for you.