Study the REIT Market Before Taking the Plunge
Posted by Gerard Hagan on Friday, December 10, 2021 at 6:53 AM
By Gerard Hagan / December 10, 2021
Comment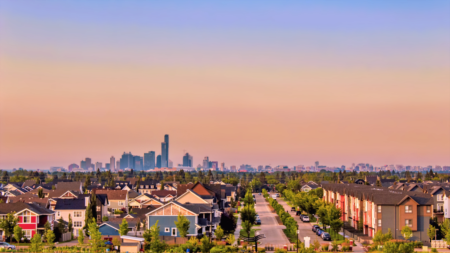 So you're looking into investing in a REIT. Just as in any financial enterprise, doing a bit of investigation into the REIT market before taking the plunge could help you get the maximum return. One decision you'll face is whether to make that REIT a private or public one.
What's a REIT (Real Estate Investment Trust)?
Before we discuss taking the plunge into the REIT market, let's first talk about what real estate investment trusts are, to begin with.
REIT.com shares this helpful definition:
"REITs, or real estate investment trusts, are companies that own or finance income-producing real estate across a range of property sectors. These real estate companies have to meet several requirements to qualify as REITs. Most REITs trade on major stock exchanges, and they offer many benefits to investors."
(Not sure whether you should invest or pay off your mortgage faster? This post helps you determine which option is right for you)
Study the REIT Market Before You Invest
Having an RIET, or real estate investment trust, is one way to diversify your financial holdings.
Investors are becoming more interested because of the housing market's current state and its ups and downs. They are also taking a second look because firms such as Allied Properties
REIT is continuously expanding in Western Canada, to the tune of $179 million in acquisitions and a $90 million public equity offering.
However, it's incredibly important to study this market before investing in it. To start, you'll want to know the differences between public and private REITs.
(Are you curious about buying real estate with Bitcoin and cryptocurrency? Learn about this concept in this post)
REIT Structures
The primary difference between public and private REITs is their structure.
A REIT in a public offering takes its valuation on a property's current market value. That means if an announcement comes along that causes that particular market to decrease and you invest in that particular REIT, you aren't necessarily purchasing the property's true value.
Private REIT investments have their valuations done based on a private appraisal. The properties you are investing in are done so at their appraised value.
(Are you also considering investing in a new home this winter? Here are some reasons this season is the best time of year to buy!)
Important Considerations About the REIT Market
Other things to consider with a public REIT include:
Public REITs are publicly traded, resulting in fees and commissions being charged. That decreases your unit value. Private REITS are not constantly on the block, thus not racking up these charges. These tend to better hold their value over the long run.
Private REITs make it easier to access your money. If a property in your portfolio shows an increase in value, you can take advantage of that by withdrawing funds or refinancing to provide money for new projects.
Investors thinking of jumping into REITs should seek advice from an accountant or lawyer to not miss out on the tax advantages available to those in the securities market.
Do your research and find out who manages the REIT you are interested in. Look into their history and the individuals on the management team. You entrust your money to that team because you have no say on how the portfolio runs once you've invested.
Also, look into the lease situation. Putting your money into an REIT that has long-term leases with the due dates staggered keeps your cash flow coming in at a steady pace. Avoiding scenarios when all or most leases expire at once could avoid putting a serious kink in your return.
Did you learn a lot in this post? Here are three more to read next:
This post was first published in 2019, but it was updated in 2021 just for you.