Staging Tips: How to Stage Your Edmonton House or Condo for a Successful Autumn Sale
Posted by Gerard Hagan on Tuesday, October 7, 2014 at 12:15 PM
By Gerard Hagan / October 7, 2014
Comment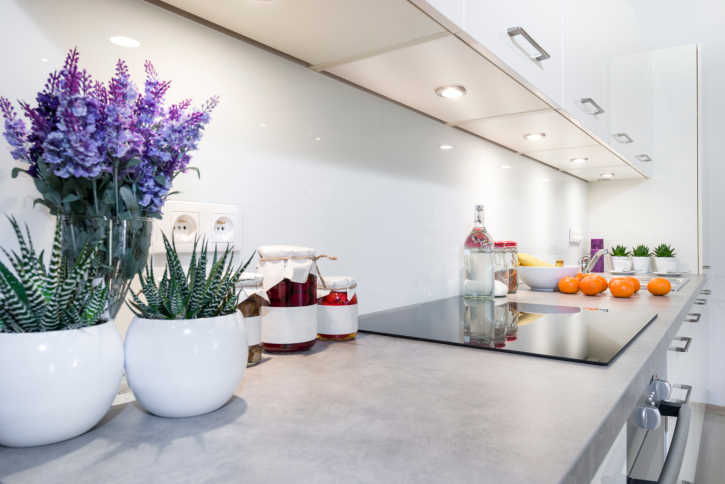 Staging Tips: How to Stage Your Edmonton House or Condo for a Successful Autumn Sale
Home staging is a valuable tool for the home seller. It gives potential buyers the chance to see how the house or condo could look if they lived there. Some people buy new furniture if their own tastes are too eclectic while others will repaint all the walls a neutral colour so they don't deter anybody. People who haven't had any luck on the market may even invest in a professional staging company to give their home its best shot at selling. There are plenty of tips for home staging for every season and here are 5 tricks for staging an Edmonton house or condo for autumn.
Don't Go Overboard on Seasonal Decorations
Fall colours can go a long way when selling a house or condo in the autumn months, but it's important not to go overboard with the decorations. Seasonal foliage or vegetables remind visitors of the season without overshadowing the best aspects of the home.
Use Natural Lighting to Compensate for Shorter Days
With the changing of the seasons come shorter days and less natural light. It can take some time to adjust to this, but people selling their home do not have this luxury. Invest in some lamps to fill in darker areas of the house and make sure to let in as much natural light as possible, even rearranging the furniture if it helps brighten up the room.
Seasonal Scents Can Remind the Buyer of Fall Memories
Smell is the sense most closely associated with memory and this can be used to a seller's advantage by filling their home with subtle autumn aromas. The scents can trigger positive family memories of the turning of the season. Remind potential buyers of their time pumpkin carving or attending a fall carnival with apple cider or cinnamon sticks.
A Fire is Inviting in the Colder Weather
Everybody wants to come home after a long day to a warm, roaring fire. If a house has a fireplace it should be lit up every time the home is being looked at, showing people what they could be coming home to instead of leaving it up to them to imagine.
Don't Neglect the Curb Appeal
Although time does need to be spent on the inside of any house or condo, the seller should never forget to focus time on the outside. As the leaves change colours, it can be a very inviting image from the curb, but not if there are piles of unraked leaves or unkempt bushes littered along the yard. Everybody deserves an equal shot at selling their place and home staging provides that opportunity. The most important thing to remember when selling a house or condo in the fall months is to not go overboard. Being reminded of the changing season is nice but being hit over the head with it is very off putting. A hint of a fall aroma and some tasteful accents can go a long way in giving an Edmonton home a successful sale.