Some of Edmonton's Top Neighborhoods
Posted by Gerard Hagan on Friday, May 5, 2017 at 10:44 AM
By Gerard Hagan / May 5, 2017
Comment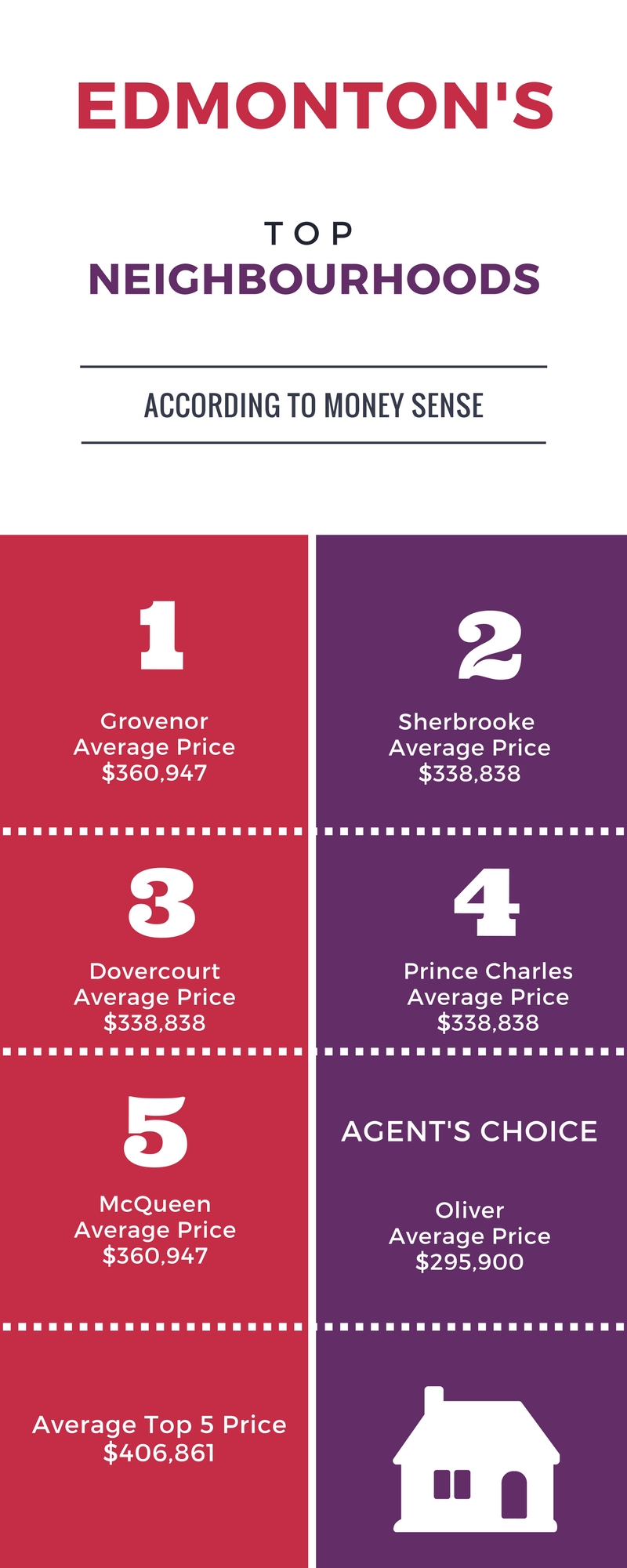 Edmonton Top 5 Neighbourhoods
When looking for a place to live there are many things you must consider. Things like the commute and the different amenities available. Are you thinking about moving to Edmonton and need to find the right neighbourhood? Well, this post should give you some direction to help you find the right place for you and your family. In this post, we'll take a look at Edmonton's Top 5 Neighborhoods. After reading this post, you should know more about the top areas in Edmonton and find one that suits your needs.
Looking for an affordable neighborhood that's close to Glenora and Westmount then this is the place you should think about finding a home in. Although not the cheapest option, many younger homeowners find it a lot more accessible than the other options. Most of the homes in this area sell for close to land value. Because of this many buyers are buying and bulldozing homes and building bigger and better homes for their families.
This northern area offers one of the most livable neighborhoods in Edmonton for young home buyers. Although living here may make your commute longer you'll be saving $100 to $150,000. Sherbrooke appeals to the younger home buyers in Edmonton who are just getting started in the market. Back alley apartments in this area are allowed with recent changes to municipal guidelines which help to offset the cost of homes for new buyers.
If you're trying to find a place that's close to downtown, then Dovercourt is the neighbourhood you are looking for. The biggest benefit of living in this area is the amount of space that is available in this area. With the amount of space available, many buyers can build bigger homes and still not feel clustered in the area. As one of Edmonton's communities, it offers wider boulevards which promotes a sense of freedom and eliminates the congested feeling.
Right now this is the most popular area for people building their homes. The area consists of working class and professional individuals. Most households in this area feature war-time bungalows with steep rooflines. The homes here are built on big lots which allow for more functionality. With the new municipal guidelines, many homeowners can get secondary suites and laneway homes.
Most families, when looking for a new place to live, are mostly concerned with the level of schooling in the area. Fortunately, this area offers the best in schooling in Edmonton. An International Baccalaureate Organization program often results in students who attend some of the top universities in the world. New municipal changes allow for the addition of laneway homes. The best part about living in this area is that you are just about 10 minutes away from the West Edmonton Mall.
And here's a bonus
If you are looking for the perfect balance of everything, then this is the location you must consider. Whether you want to live close to work but not too close then you must consider finding a place to live in this area. This area offers lots of amenities such as restaurants and shopping.
Conclusion
Finding the right Edmonton neighborhood is important. Many Edmonton communities come with different benefits, and each of them offers something different for each person thinking about buying a home in an Edmonton neighbourhood. We took a look at some of the neighborhoods you can consider if you are thinking about moving to Edmonton. Finding the right place is a matter of searching for what you want and matching the location to fit your needs. We looked at five different Edmonton communities and what each of them has to offer to you. Take some time to think about what you are looking for so that you can find the neighborhood that matches you and your family perfectly.
View All Edmonton Neighbourhoods & Zones
*Source www.Moneysense.ca