Questions to Ask a Contractor When Discussing Renovation Plans
Posted by Gerard Hagan on Thursday, July 11, 2019 at 10:42 AM
By Gerard Hagan / July 11, 2019
2 Comments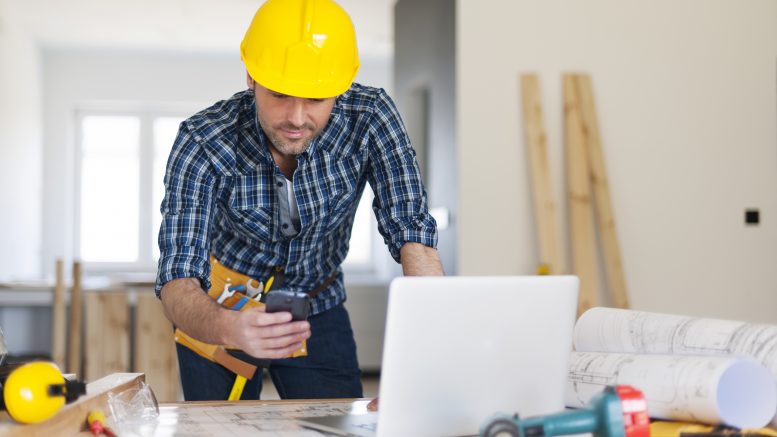 Renovating your home is fun and exciting. It allows you to bring to life that great idea you've had stashed away, a vision to make your home truly your own.
While you may not lack the enthusiasm, you may not have the time or possess the expertise to carry out the task of renovating your home. Unless you're prepared to put in the work (and learn things along the way), it's always a better option to hire a professional.
When discussing your project with a prospective contractor, it's prudent to focus on some of the more crucial aspects of the job they will be doing. Asking the following questions will help ensure the project is carried out smoothly, on time, and without hurting your wallet.
Is my plan achievable?
Asking your contractor if your renovation plans are realistic should be your first question.A good contractor will carefully assess your plans and tell you whether they are feasible, rather than just accepting the job and stringing you along. They'll explain to you what to expect, suggest alternatives, and propose solutions, ultimately crafting a plan to match your vision as closely as possible.
Is my budget realistic?
Your budget can make or break your renovation plans. Always ask the contractor for a cost estimate of the renovation, as you don't want to experience any unexpected financial surprises.
Good contractors are more than willing to have a frank conversation about your budgetary constraints and can help bring the cost down to a manageable level.
A renovation should make you feel more comfortable in your home and increase its value, so ensure you get the best estimate possible for the project.
If a contractor is giving you vague responses when it comes to the question of cost, it's best to avoid them.
What is your prior experience?
You don't want to hire a contractor whom you know nothing about. Knowing that the contractor you've hired has a stellar portfolio of work gives you the peace of mind that your home is in good hands. You can be confident in the contractor's ability to work within your budget, use quality materials, ensure any necessary permits are obtained, observe safety protocols, and ensure the renovation is completed on time.
Before deciding on a contractor, check some reviews about them online, ask for photos of similar finished projects they've done in the past, and ask for references from previous customers.
What is your payment schedule?
This is a critical question to ask, as you should be aware of when you need to make payments, which can be substantial depending on the size of the project. You want to make sure you have the funds available when payment is due.
Most payment schedules require a small upfront payment, (typically around 10%) followed by several equal periodic payments and one final payment once the project is complete.
One thing to keep in mind is that no good contractor will ever ask for the full payment up front - always avoid this type of contractor.
Do you have a contracting license, insurance, and any required permits in order to do the job?
It's imperative to ensure your contractor has gone through all the legal channels to obtain certifications relevant to their field of expertise. As a homeowner, you don't want to hire someone who is not properly licensed - they may cause damage to your property or not complete the project to your specifications.
It's also important to inquire about the contractor's insurance coverage; they should have both workers' compensation and liability insurance.
If required, your contractor should also know what permits will be required for the job and be able to obtain them.
How will you clean up the site, store materials, and keep my property safe during the job?
Ask questions about the policies that will be in place regarding the end-of-day cleanup, materials and equipment storage, and the overall protection of your property from damage.
A good contractor will have policies in place to ensure the workplace is safe, clean, and that all necessary precautions are taken to minimize the risk of damage to your property during the renovation. They will have a competent and well-trained crew to ensure the project is carried out in a professional manner.
Can we draw up a contract?
After discussing the particulars of the project, it's time to get things in writing. Ensure you have a well-detailed contract drawn up. It should cover the payment schedule, materials used, cost breakdown, the employment of any sub-contractors, and the dispute resolution plan, among other things.
Because it's always possible for the unexpected to occur during a renovation, it's worthwhile to discuss with your contractor how disputes will be resolved, and contingencies addressed. Knowing these details in advance can help in resolving issues that may arise in a timely and cost-effective manner.
Asking all the right questions is essential for the successful completion of a home renovation. Be sure to take the time to obtain all the relevant information to help you decide on your choice of contractor. Your home is where you spend most of your time, so never hesitate to ask as many questions as possible. Doing so will eventually narrow your list down to the contractor that can help make your renovation plans a reality.