How to Fix Scratches on Hardwood Floors
Posted by Gerard Hagan on Friday, February 27, 2015 at 1:47 PM
By Gerard Hagan / February 27, 2015
Comment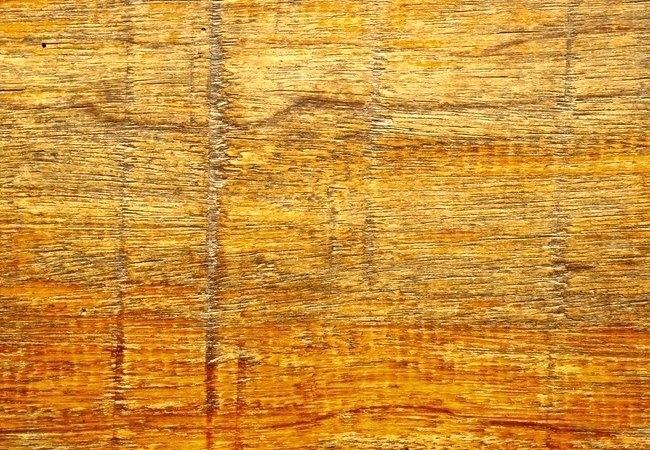 If you have hardwood floors in your home, scratches are inevitable, even if you are careful. The majority of wood floor scratching is caused by pushing something heavy, like an appliance, over the floor. Scratches can also be caused by pet's toenails, and by small pieces of stones or dirt that people track into the house. Follow manufacturer instructions and schedules on refinishing your floor to get the longest life and beauty out of your hardwood floors.
When you're planning on selling your home, the perfect gleam of hardwood is a fantastic selling feature. Here is a 6 step method for removing minor scratches and putting a beautiful polish back on your floor.
If a scratch has penetrated deep enough to expose bare wood, there's a low-effort way to conceal the imperfection: Simply fill it in with a stain that matches the floor color. Stain markers and blending pencils are commonly available in a range of tones; check your local hardware stores or home improvement retail chain store. But traditional wood stain works equally well. Apply it with a small brush or even a cotton swab—just be sure to wipe away any excess before it has the chance to dry.
To address a deep, wide gouge, opt for a precolored latex wood filler, one that closely matches the color of your hardwood. Apply the filler with a plastic putty knife, which is the tool least likely to cause any further damage to the floor. Once the filler has dried completely, use fine-grit sandpaper to level the surface so that no difference in elevation exists between the patch and its surrounding area. Finally, coat varnish (thinned with 10 or 20 percent turpentine) over the repair.
Whether from pets or children, boots or rolling furniture, unprotected wood floors are virtually certain to get scratched. If you're committed to keeping your hardwoods in tip-top shape, consider the following tried-and-true methods of safeguarding wood against the most common threats to its flawlessness:


1. Position fiber doormats near all exterior doors, as tracked-in dirt and grit are the enemy of beautiful, pristine hardwood floors.
2. Encourage friends and family to remove their shoes upon entering the house—especially women in high heels!
3. Sweep often in order to contain any dirt or grit that manages to sneak in despite your best attempts at barring its entry.
4. If you are going to slide furniture across a wood floor, always place felt protective pads under its legs (or use a piece of leftover carpeting, soft side down).
5. Restrict medium- and large-size dogs from all rooms with hardwood flooring, or be sure to always keep their nails neatly trimmed.