Family Friendly Communities In Edmonton
Posted by Gerard Hagan on Thursday, September 4, 2014 at 3:49 PM
By Gerard Hagan / September 4, 2014
Comment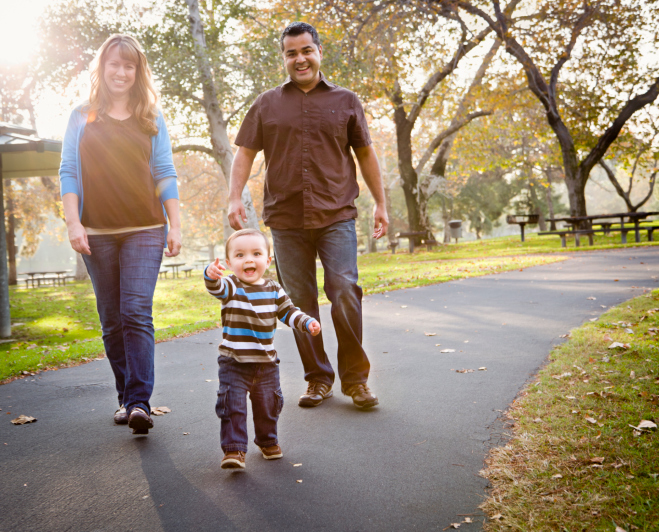 Having a Baby and Need a Larger Home? Consider a Move to These Family-Friendly Communities Throughout Edmonton
Living in the middle of the city is great for young professionals and newlyweds, but when it's time to start a family it may also be time to start looking for a bigger home in one of Edmonton's nicer neighbourhoods. There are plenty of family-friendly communities in Edmonton and each one has its own benefits. It may take some time, but it's just a matter of searching before finding the perfect place to raise a family.
Jamieson Place: The Complete Community
One of West Edmonton's most sought after residential neighbourhoods, Jamieson Place is home to Michael A. Kostek School, a popular elementary school, and provides access to South Edmonton locations like the Edmonton International Airport. Over 90% of homes in the area are single-family dwellings and almost every one of them is owner-occupied with very few renters living in Jamieson Place. It's also a quick drive to the West Edmonton Mall and the nice eateries of 170th St.
Enjoy the Large Parkways of Cumberland
North West Edmonton is home to beautiful houses and many of them are found in one of its newer communities: Cumberland. With pathways and parks running through the entire neighbourhood it's no surprise that the average household income of Cumberland is greater than the average household income in all of Edmonton. There is a large lake and main central park in Cumberland that provide a year-round natural environment and a community league that is in charge of planning events and family activities for all of the residents to enjoy.
Summerside: Edmonton's Lakeside Neighbourhood
Lake Summerside is one of Edmonton's premiere beach communities, providing a waterfront getaway for both its residents and their visitors. There is a thriving marketplace that offers delicious food and plenty of activities that make this community the ideal place to raise a family for people who thrive in the outdoors or on the water. The private lake of Summerside offers swimming, fishing, rowboats and tennis courts available for free to every resident as part of their annual dues. It combines the best aspects of a resort with the benefits of living in the suburbs, with the knowledge that activities will be made available year-round because the residents fund them. It truly is a unique area to live and one of the safest to raise an active family. These are some of the nicer developing communities in Edmonton that are perfect for young families to invest in. Every area of Edmonton will have both its fans and detractors and the most important thing to do before making any decision is to spend some time in the different neighbourhoods to see which ones work. Edmonton isn't exactly known for its bad neighbourhoods so it's not hard to find a nice area to raise a family; it's just a matter of narrowing down which one is right. Some families even find that they like condo living and simply invest in a larger one for their future.