The Cost of Hiring an Electrician in Edmonton
Posted by Gerard Hagan on Sunday, January 3, 2021 at 9:09 AM
By Gerard Hagan / January 3, 2021
1 Comment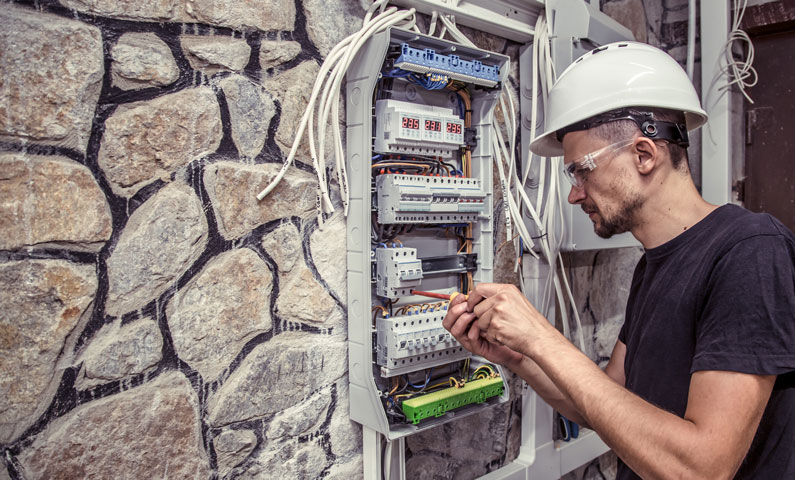 Doing your own minor repairs around the house is a great way to save money and learn new skills.
As a homeowner, you want the opportunity to put some love into your house with your own two hands.
So, go ahead and beam with pride after conquering a clogged toilet or cleaning out the gutters.
However, there are some areas where doing it yourself might not be such a good idea.
Electrical repair? Yep, that's definitely on the no-DIY list.
Fortunately for you, you can hire an expert for those critical tasks.
Electricians in Canada know their way around a circuit breaker. They've gained their expertise through extensive training and apprenticeship.
All so that you don't have to get electrocuted while trying to snip a wire.
Best Edmonton Real Estate is here to keep you informed. As your local real estate experts, we enjoy lending a hand on all of the issues related to your home buying or selling experience.
So, if you're home buying/selling or living in Edmonton, let's have a look at the costs of hiring an electrician.
But first: a quick primer on how electricians typically charge for their services.
How Do Electricians Calculate an Invoice?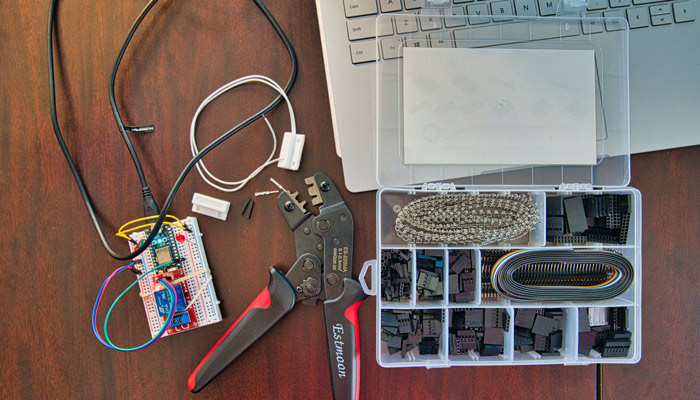 Source: Unsplash by Clint Patterson
Professional electrical work is quite specialized. Electricians are highly trained experts in a rather dangerous field.
To each job site, they bring significant skills, experience, and safety protocols.
The work that an electrician does typically cannot be performed by other contractors.
So, high quality electrical services don't run cheap.
The hourly cost for residential and commercial professional electrical services in Canada is between $65 and $130. The average cost per project is between $205 and $646.
A number of factors will affect the final price. Rates differ depending on an electrician's license type – this may also influence the rate for the first hour of work.
Hourly Rates for Electrical Services in Edmonton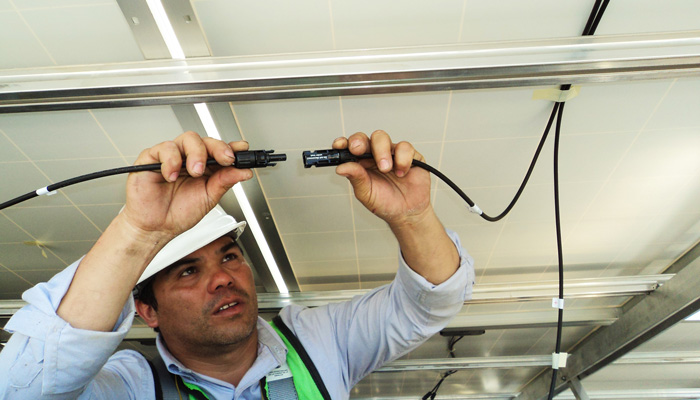 Source: Pxhere
Here's a look at the hourly rates you can expect to pay for electrical services in Edmonton and elsewhere in Canada:
| | | |
| --- | --- | --- |
| Electrician License Type | Rate: First Hour | Rate: Hourly Average |
| Master Electrician | 195+ | 129 |
| Journeyman Electrician | 84+ | 71 |
| Electrician Apprentice | 84+ | 51 |
Source: HomeStars
You'll most likely be charged for the cost of supplies, such as wires or light fixtures. Travel expenses will often be added to your bill as well.
Some electrical jobs involve extra challenges, skills, or hazards. For example, running new wiring through finished walls isn't easy. More complex or difficult jobs often involve higher rates or extra charges.
Courtesy of HomeStars, here's a look at some typical price ranges to expect for common services to electrical items:
Ceiling fan installation or repair — $65-260
Electrical breaker servicing — $130-200
Outlet, switch, and socket installation or repair — $195-325
Light fixture installation or repair — $195-972
Attic fan installation or repair — $260-520
Generator servicing — $325-1,296
Smart home equipment installation — $518-2,500
Home wiring — $700-972
Need 24/7 electrical services? Well, rates can be substantially hiked on evenings, weekends, and holidays.
Review this guide to electrical service costs in Canada for more information.
Remember to be an informed consumer. Before calling an electrician or any other contractor, always know what questions to ask.
Your opening discussion should cover the electrician's qualifications and payment process. They can also let you know if your plans and budget are realistic.
Here are some helpful questions you might want to ask your electrician:
What is your license type? What training and experience do you have?
What is your payment schedule?
How do you clean up the job site and keep my property safe while you work?
Is my budget realistic?
Do you provide a written contract?
This is good information to gather from any contractor. Most electrical service professionals will be well prepared to answer all of your questions.
Finding an Electrical Services Provider in Edmonton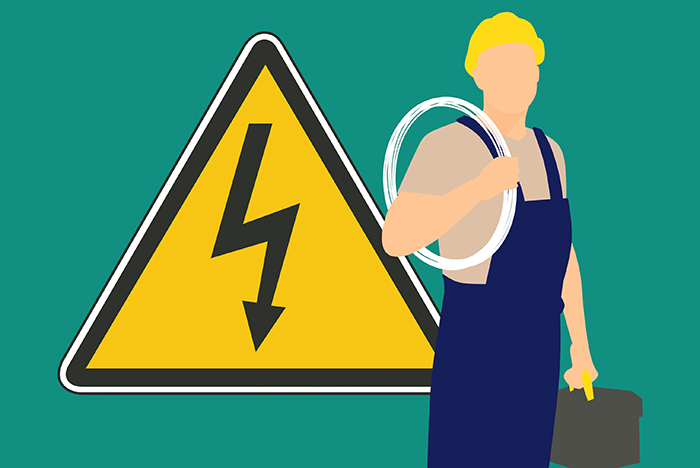 Source: Pxhere
There's no shortage of electricians in Edmonton.
From Best in Edmonton, here's a list of The 16 Best Electricians in Edmonton. Expect high quality customer service from your electrician in Edmonton when working off of this list.
There's always lots of activity in Edmonton's real estate market — just check our blog for the most current stats.
Therefore, residential and commercial electricians in Edmonton are well versed in providing electrical services to property buyers and sellers.
Now, let's discuss when it's appropriate to get in touch with an electrician.
When Do I Need to Hire an Electrician?
You should contact an electrician to address any major concerns or upgrades to your home's electrical wiring.
Residential electrical wiring is complex. And dangerous. Electricians understand how to plan, install, and maintain these systems.
Need some assurance? Well, electricians in Canada apprentice for at least 9,000 hours before earning their license.
Here are some specific reasons to get in touch with a professional electrical contractor:
Adding new light sockets — an electrician can handle the installation.
Your light sockets aren't working — an electrician will diagnose and fix the problem.
A tripping circuit breaker — it might be overloaded. Or, there might be a problem with a wire or an appliance. An electrician can investigate.
Your landline phone isn't working — an electrician can test the line and figure out what's wrong.
Sparking, flickering lights, or odors coming from outlets — these are red flags for serious electrical hazards that an electrician can fix.
Heat around switch plates or outlets — this is another red flag you should call an electrician for. There shouldn't be excessive heat emanating from around your electrical infrastructure.
Overuse of extension cords or power strips — most of your wiring should be located behind the walls. So, an electrician can help you rearrange your wiring if you're overusing extension cords or power strips.
You're buying or selling a home — we'll discuss electrical home inspections below.
Electrical Safety Inspections for Real Estate Transactions
Are you buying or selling a home? Then you already know that inspections are critical for understanding what shape the home is in.
Inspections confirm a home's good condition. Or they reveal issues that aren't readily apparent.
Electrical safety inspections are one of the most important electrical services provided by an electrician.
These are especially important if you're considering buying an older home.
All wires and other electrical components degrade over time. That means that a hidden expense could be around the corner. Or, worse, a safety hazard.
An electrical safety inspection will let you know if there are any electrical concerns you need to address.
A proper inspection will:
Check for any electrical shock risks.
Identify any overused fuses or breakers that may be causing a fire hazard.
Check for issues related to grounding and bonding.
Identify problems with the arrangement of the wiring system.
Reveal any degraded wires or wiring components.
Confirm that none of the electrical circuits are overloaded.
As a prospective home buyer, your inspection will help you feel confident that you've found the right place.
A positive report from the electrician is like a clean bill of health from your doctor.
Taking a proactive approach to electrical concerns provides peace of mind. It can also prevent larger unforeseen expenses down the road.
Your Home Base for Moving House in Edmonton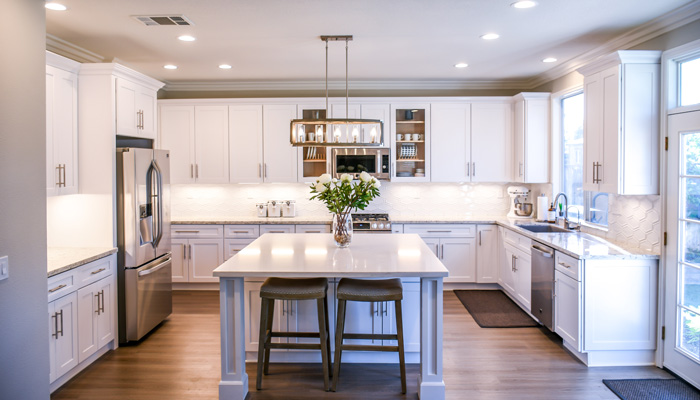 Source: Pexels by Mark McCammon
We hope this guide helped you in understanding electrical services costs in Edmonton.
Services for electrical needs aren't cheap. But, this is not an area where you want to cut corners.
The services of a trusted electrician are invaluable. Especially when you're considering purchasing a new home.
For other topics related to home improvement in Edmonton, the Best Edmonton Real Estate team has you covered in our blog.
We're also your destination for information on buying and selling a home in Edmonton.
Real Estate Transactions in Edmonton
Are you in the market to buy a new home?
Browse over 1,500 single family homes and condos in the Edmonton area here.
Don't try to go it alone.
Connecting with a real estate agent will get you access to all of the listings in your area. The agent will also have all the facts that you need about a particular property.
And, of course, with an agent, you'll get your home financed more quickly than you would on your own.
Are you hoping to sell your current home?
A real estate agent will customize a marketing plan designed just for you.
Your agent will spread the word about your property. They'll connect you to potential buyers from inside and outside of your region.
An agent will also complete and file all your paperwork.
Plus, your negotiations will yield better outcomes when you're working with an agent.
Contact our real estate agent team today to get started.
Featured Image: Freepik by pvproductions