Real Estate Price Wars
Posted by Gerard Hagan on Tuesday, September 14, 2010 at 11:03 AM
By Gerard Hagan / September 14, 2010
Comment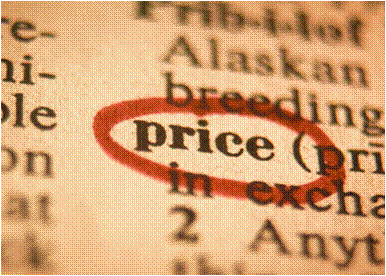 Every seller wants top dollar for their home. The fact is that not everyone gets top dollar. Sometimes all it takes is a slight adjustment here and there to get that extra dough. In order to get your home sold you have to get Buyers to come view the home.
With so many properties for sale, the Seller needs to make their property stand out instantly as a good value or buyers will move on. Many times its "one and done" when they view the home, and it's easy to screw up.
During the first 2 weeks is when you're home gets the most attention. Work with your agent to determine the best price. When price reductions start to occur it may have the perception of damaged goods to the Buyer.
Tip #1: Don't price the home too high, or use the "Let's price it at this and see technique." Work with your agent to find the true value of your home. We have found that pricing your home as the second lowest priced home in the area draws a lot of attention. This in turn may result in a quicker sale of your home and a lower discount from the listing price.
Tip #2: Step into the Buyer's shoes. Search online in your price range in neighborhoods with comparable quality schools, walking and driving distances to the nearest amenities (shopping, recreation, churches). If your place doesn't stand out as an obvious value next to other properties people can buy for the same money, your price is too high.
Research has shown that, Sellers who price their home too high are usually forced later into accepting a discounted in offer in order "to get a deal done", averaging between 8% - 10% below the last listed price.
Tip #3: Determine your selling needs? Which is more important; how long it takes to sell your home or how much money you make from the sale of the home? If the market value of your home is in the price range of $350,000 and needs to be sold in 30 days, price it at $329,999. If you can wait 60, 90 days or more then try $345,000.
Tip #4: If you have to drop your price, be conclusive. When your home has deteriorated on the market for months, you need to engross a fresh group of Buyers. Small incremental discounts won't work. Take the plunge and make your price drop meaningful.
How meaningful? It depends, on the property, the market and the implications the new price will have on your future plans. An 8% reduction on a $350,000 property may be correct, except that it leaves the price at $322,000, so you may also consider the added enhancement of dropping it to $319,999.
Remember every home and situation is different. It is always important to communicate with your agent on determining the best price for your home.