Edmonton 2019 Housing Forecast
Posted by Gerard Hagan on Tuesday, December 18, 2018 at 11:37 AM
By Gerard Hagan / December 18, 2018
Comment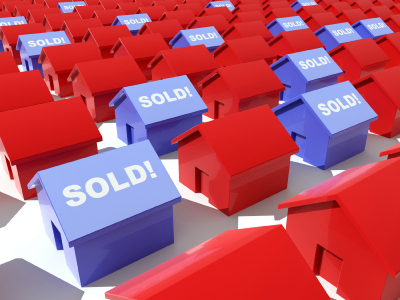 Those wanting to sell their home in the new year will be met with some not-so-good news. With an excess of houses up for sale, the Edmonton housing market forecast hints at slower sales and lower prices.
According to real estate firm, Royal LePage, the median home price in Edmonton is expected to decrease 1.9 percent to $378,691 near the end of 2019.
The REALTOR® Association of Edmonton has come to a similar conclusion, showing single family homes sold for an average price of $421,715 in November. This is 4.55 percent lower than the previous year.
Condominium prices fared even worse, averaging at $218,443, a 6.07 percent drop.
In addition to the decrease in prices, single family homes also took longer to sell last month. In the Edmonton region, homes took 66 days to sell, compared with 59 days last November.
There are many factors that have contributed to the gloomy forecast.
Earlier this year, the Federal government enacted a new set of mortgage rules, making it more difficult for borrowers to obtain financing. Those wanting to borrow for a mortgage will now be subjected to a stress test, in order to ensure they can manage the payments (this will even affect those who've put down a down payment of 20 per cent or more).
According to a report published by Mortgage Professionals Canada, the rules will affect some 100,000 borrowers, disqualifying them from large loans that previously would have been given the green light. Less options for this class of homebuyers means that home prices will fall, in order to align with their new expectations.
The steady rise in interest rates this past year has also dampened demand for homes. Though the Bank of Canada left its benchmark rate unchanged on December 5 at 1.75 percent, it still remains the highest rate since December 2008, when rates were at record lows.
In addition, stagnant wages and low oil prices have also been significant contributors. As jobs are cut in the oil industry, consumer confidence falls, and buyers become less inclined to jump into the market.
The coalascence of all these factors has resulted in a depressed housing market. Those looking to sell their home will have no choice but to wait for consumers to adapt to the new federal mortgate rules, rising rates, and uncertainty looming in the economy. Sellers will have to exercise patience and wait for the market to re-orient itself.
For buyers, however, the slow down presents an opportunity to purchase a home when inventory is high, and allows for more bargaining power.
Though the outlook for the Edmonton housing market may not be positive for 2019, the forecast also predicts the trend to reverse in the near future. And overall, home prices in Edmonton remain affordable compared to the rest of Western Canada, so things are not as bleak as they may seem.