Eat Fresh – Mothers Farmers Market
Posted by Gerard Hagan on Monday, April 27, 2015 at 1:01 PM
By Gerard Hagan / April 27, 2015
Comment
Spring is doing it's best to push through in Edmonton. The temperatures are back to normal spring weather and today the sun is shining in a clear blue sky. It just feels like spring out there doesn't it? It's still a bit early to plant the garden, but that shouldn't stop you from enjoying fresh local produce.
It's great to live in a city that has such a wide variety of shopping venus. If you aren't the box store kind of shopper and prefer hand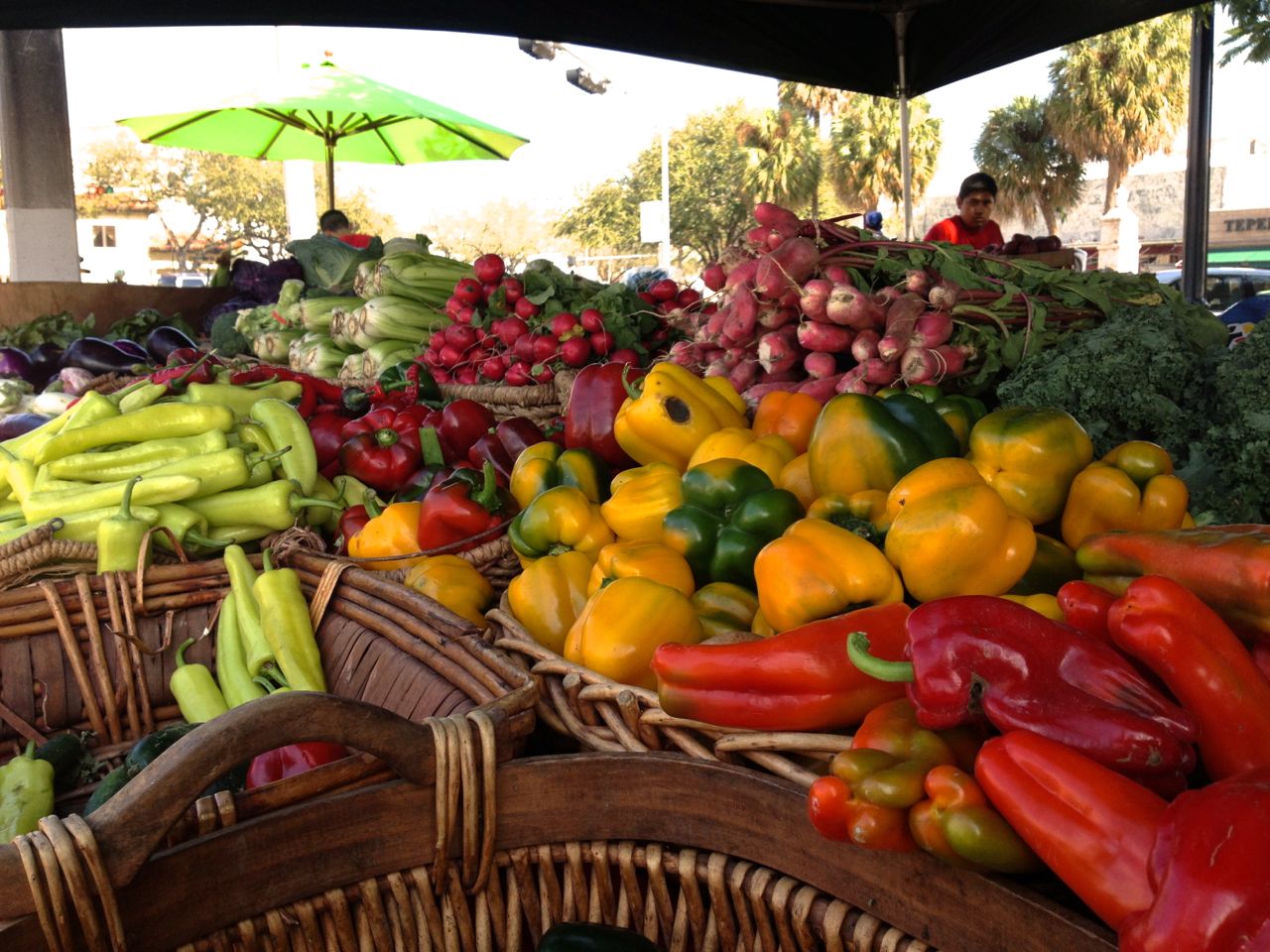 crafted, home baked and home grown stuff, the taking a wander through some of the various farmers markets in Edmonton is a real pleasure. There are several farmers markets in Edmonton. This past weekend we wandered over to Mothers Market at 10251 – 109 St. They are indoors so regardless of what the weather is, it's still very pleasant to shop indoors.It's a great place to peruse even if you don't need a lot. There's artisans and crafters selling their products on two floors. You're sure to find something that you want to take home for yourself, or a neat gift for a friend.
Here is a list of all the what you can buy there. We wandered the entire premise and had a great time. I only purchased produce, but no doubt I will go back for more again and again.
Painted Shirt Native Arts & Crafts by Aaron Lee and Kim Simon
Ancient Alternatives Traditional Chinese Medicine
Irvings Farm Fresh Free Range Pork
Teas Pleaz Organic Teas earthing blankets colloidal silver and more
Oliv Tasting Oils and Vinegars
SunWorks Organic Beef, Pork, Chicken, Bison Eggs
Minni kitchen Frozen curries and Indian inspired fusion food
Wilmar Farm inc Hemphollow.com Hemp Food and Body Care
Col-lee Hunny Honey
Calico Baking Bakery Breads and more
Lunds Organic's Organic Fruits and vegetables juices wheat grass and more
Going Nuts Nuts
Mud Pie Soap Hand Crafted Soap
Dandy Joe Dandelion Root Coffee and Tea
Greens Eggs and Ham Duck, Turkey, Duck Eggs
Sweaters Inc. Handmade Jackets
Foremsky's Market Meats Local Meats
Wild Tangerine Ready to heat Food
Catch of The Day Fish and Seafood
The Salt room Hot food charcuterie fresh pasta Hand made 5 star rated Gelato and more
Phil's Fudge Factory 2000+ flavors of Home made fudge fresh lemonaid
Escential Sole Natural Body Products Floral Shadow boxes Tile coaster.
Albion Smoked Salmon, Fresh Salmon, Tuna Halibut, Signature Seafood.
Earth Candy Silver smith, gem stones and crystals
Uzel Olive and olive oils ltd Olive's olive oils and more.
Strawman farm All natural bison meat.
Little Jack Horner Meat Pies
Molly's Eats Gourmet Food baking and coffee
Penny Arcane. Photography
Tim Koslo Arts comedy and t shirts
Body Divine. All natural body products and Soap
the 3 Betty's Frozen Ukrainian take home Foods
Check out their hours here : http://edmontonfarmersmarket.com/index.html