Date Night: Three Edmonton-Area Art Galleries That Are Perfect for Those New to Art
Posted by Gerard Hagan on Wednesday, August 27, 2014 at 3:34 PM
By Gerard Hagan / August 27, 2014
Comment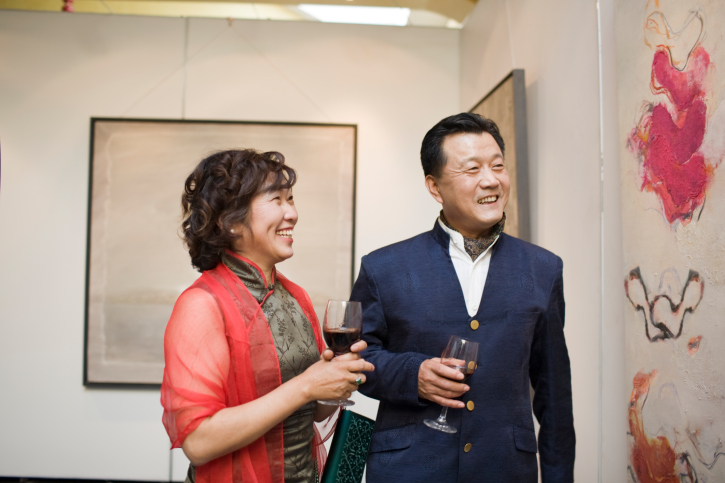 In 2007 the Cultural Capitals of Canada Program named Edmonton the cultural capital of Canada due in part to its abundance of art galleries that showcase both local artists and artists from across North America. The 124th St. gallery district, close to downtown, has no shortage of art galleries and people don't need to have an intricate understanding of the art world in order to enjoy what they have to offer. Beginners of all ages are welcomed with open arms, which makes these three Edmonton art galleries the perfect places for an outside the box date night:
Art Gallery of Alberta: The Traditional Option
Edmonton's main public art gallery, the Art Gallery of Alberta, is located downtown and has a collection of over 5000 works that are both traditional and contemporary, including sculptures and photographs. Along with the permanent installations, the gallery also features a rotating group of exhibitions. The Art Gallery of Alberta has begun offering drop-in art classes for adults every Wednesday night, the perfect opportunity for a unique date night. Surprise your significant other with a night of harnessing creative talents while learning how to create an oil painting or a wire sculpture.
Enjoy First Nations Art at Bearclaw Gallery
Located in the heart of the gallery district on 124th St., Bearclaw Gallery showcases brilliant and original Canadian First Nations artwork. The gallery was established in 1975 as a simple arts & crafts store and has grown into one of Canada's leading First Nations and Inuit art dealers. Handmade sculptures, baskets, carvings and masks are commonly on display at Bearclaw, presenting a rare opportunity to spend a night out learning about another culture through their art. There is also the opportunity to purchase many of the pieces that are presented, allowing guests to bring home a part of Canadian history with them.
See Local Artists at the Daffodil Gallery
When browsing the galleries located in the 124th St. district it can be easy to become distracted with some of the larger ones showcasing major works of art, but sometimes it can be nice to check in on a smaller gallery that features the work of Edmonton locals. The Daffodil Gallery is the perfect place to see multi-media artwork from some of Edmonton's best and new emerging artists. This is also the perfect opportunity to get unique gift ideas by watching the reactions of your partner and seeing how they respond to different works. It's nice to switch things up every now and again for a night out with the significant other and an art gallery is the perfect place for people who want to try something new. If these three options don't sound like they would work, a whole night can be made out of wandering the streets of Edmonton's gallery district and popping in and out of the ones that look enjoyable. With 13 of the city's finest galleries located on this stretch of street there will certainly be something for everybody.