Concrete Countertops: Are they worth the investment?
Posted by Gerard Hagan on Friday, August 13, 2021 at 5:46 PM
By Gerard Hagan / August 13, 2021
1 Comment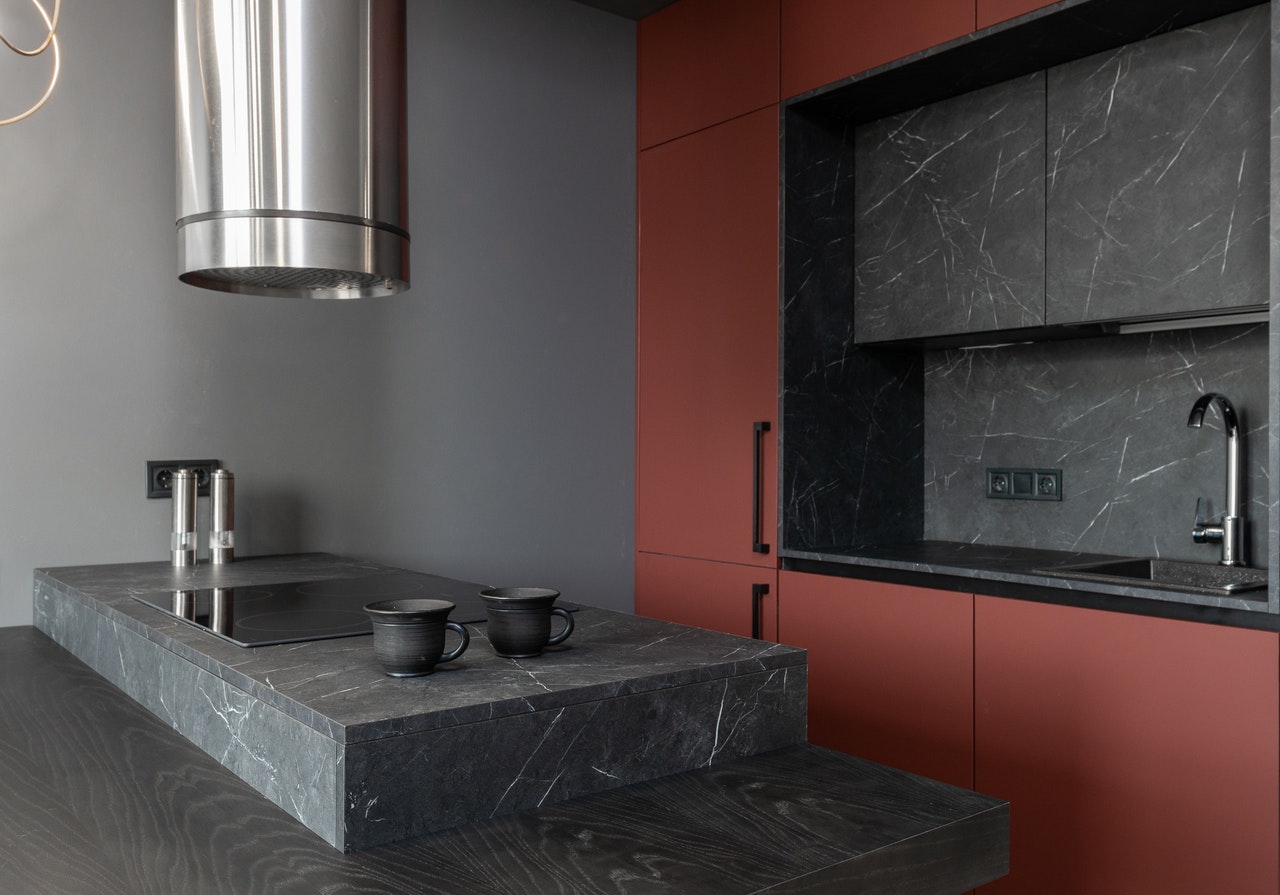 So, you've decided to renovate your outdated kitchen in the hopes of improving their property value and accelerating your sale. Of course, you've always wanted to try out customized concrete countertops. But now you're left wondering if concrete is the best choice in Edmonton's market.
While not as common or popular as hallowed and oft-envied granite countertops, cement countertops have gained popularity in recent years. This is primarily because of their versatility, customizability, and durability. Still, as a real estate agent looking to turn over the property, there are a few variables you need to consider before giving your go-to contractor the green light.
What Are The Benefits Of Concrete Countertops?
When renovating or updating, Edmonton homeowners often choose concrete countertops because of the versatility and customizability they provide. Unlike granite, marble, or laminate, which come in more or less preset patterns that, while "unique," look more or less the same, concrete countertops can genuinely be made one of a kind. Because concrete is, at its core, simply cement mixed with an aggregate. This means owners can add any color pigment and endless elements, such as broken glass, river stones, even contrasting hardwood inserts.
And, unlike granite or other stone countertops, which are typically precut at a factory after (often less than accurate) measurements are taken from the home, concrete countertops are laid in liquid form. Ultimately, this allows for even more customization options. For example, some Edmonton concrete countertop specialists offer countertop knife block inserts, customized sink inserts, and any curve you can dream up.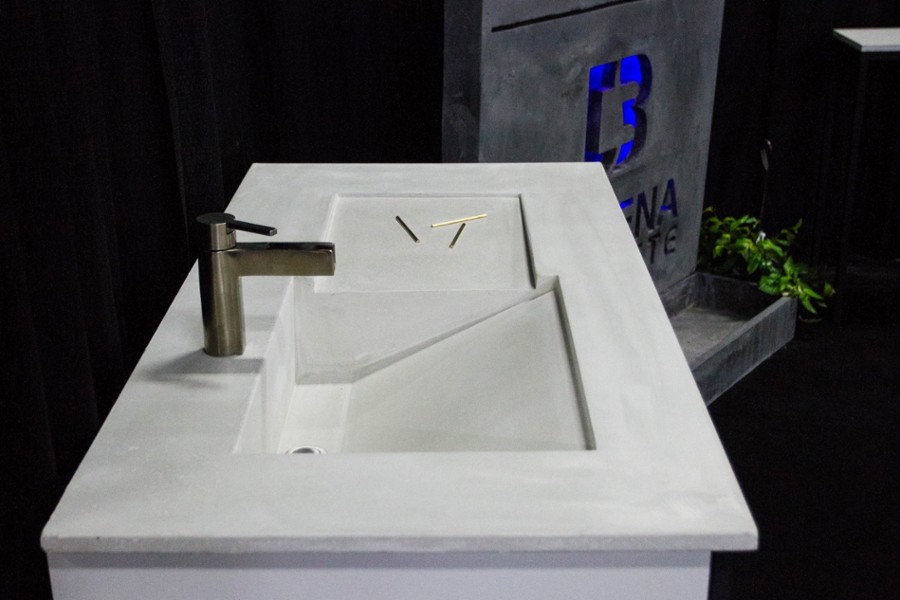 Are Concrete Countertops Worth The Cost?
As probably predicted, the answer to this question is "possibly."
One of the undeniable advantages of granite countertops is that, despite their high cost, their unceasing popularity virtually guarantees the renovating owner's money back and more upon sale of the property.
Of course, this is barring any costly installation mistakes or unforeseen market developments. And, sure, the same can be said in some markets. But in others, the popularity and appearance of concrete countertops just haven't taken off. Yes, the end result may look stunning. But a potential buyer just may not be able to shake the mental association of "concrete" with "dirty," "dusty," and "sidewalk."
(You might be considering concrete countertops to turn your house into a rental property. Learn more about making this adjustment here)
Important Considerations
Homeowners should also consider the status and build of their current cabinetry. For example, many concrete countertops are of similar weight to granite. But at around 20 pounds per square foot at 1.5-inch thickness, some heavier aggregates may weigh in significantly higher. This leads to potentially costly damages and repairs, particularly those meant to enhance the concrete's durability and strength.
Finally, the main selling point of concrete over granite, laminate, and other, more traditional materials is its customizability. However, this word is a double-edged sword when it comes to home renovations intended to increase the sellability of a home.
(Discover five other tips for selling your home fast in this post)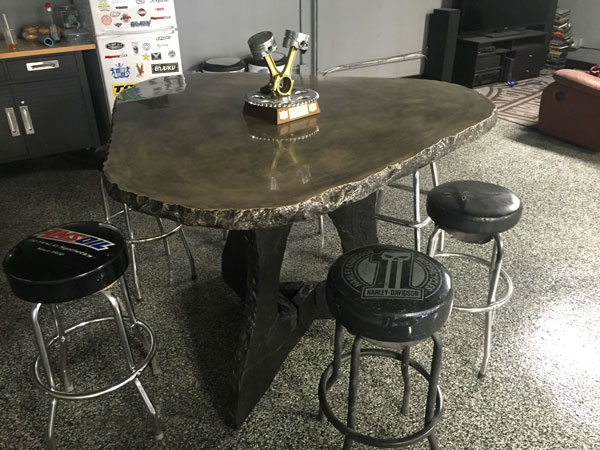 Your vision for enhancing the home with concrete countertops, with inlaid river stone, black and blue pigments, and a minor water feature, may come across as perfect to the right seller and add $10,000 to their offer. Or, it may come across as unnecessary and tasteless. On the other hand, it could be the grounds for an intended major renovation and a heavily discounted offer.
So, if you do decide to go with concrete countertops, elect for a sleek design with a neutral color and pattern. Instead of flashy, keep your customized elements as functional as possible. For example, knife inserts and a cutting board inlay will likely leave an impression on any potential buyer, especially one previously unfamiliar with concrete as a countertop medium. Meanwhile, remember you can keep your "vision" for your new home (water feature and all).
(Itching to perform more home improvement tasks? Learn more about painting over ceramic tile in a bathroom here)
Market, Market, Market
Keep this in mind with any home renovation intended to increase the value and selling potential of a home: the most important factor in determining your concrete countertops' success is the local market.
Do your research!
See how properties with cement countertops stack up in sales against those with granite and other, more traditional mediums. Perhaps concrete countertops are all the rage in Edmonton this year. But maybe buyers in the Red Deer or Camrose markets just don't see their potential.
Finally, become acquainted with the concrete countertop installation process. That way, you can gain a better understanding of what can and should be done.
Many believe concrete countertops are one of those improvements that falls firmly on the DNDIY (Do Not Do It Yourself) side of the fence. This is because working with concrete indoors requires special, somewhat expensive equipment. And because you are working with a liquid, unforeseen complications can have disastrous consequences on those brand new hardwood floors. So, hire a contractor. But do your research on concrete countertop installation first.
Did you learn a lot in this post? Here are three more to read next:
Your Handy Guide to Edmonton Zoning Regulations
Tips For Buying A Home In Edmonton
The Only Moving Checklist You Need in Edmonton
This post was first published in 2016 but it was updated in 2021 just for you.
Sink Photo Credit: Bultena Concrete
Table Photo Credit: Sparling Concrete