Canadian Home Ownership Rates
Posted by Gerard Hagan on Friday, December 15, 2017 at 10:05 AM
By Gerard Hagan / December 15, 2017
Comment
For The First Time In Forty Five Years Canada Experiences Falls In Homeownership Rates
Are you put off from homeownership by the ever increasing real estate prices in Canada these days? Statistics Canada have released the latest census for 2016 and it clearly shows that homeownership rates are declining. The rate of homeownership in Canada is now lower than it has been for the past ten years and it is the Millennials that are suffering the most.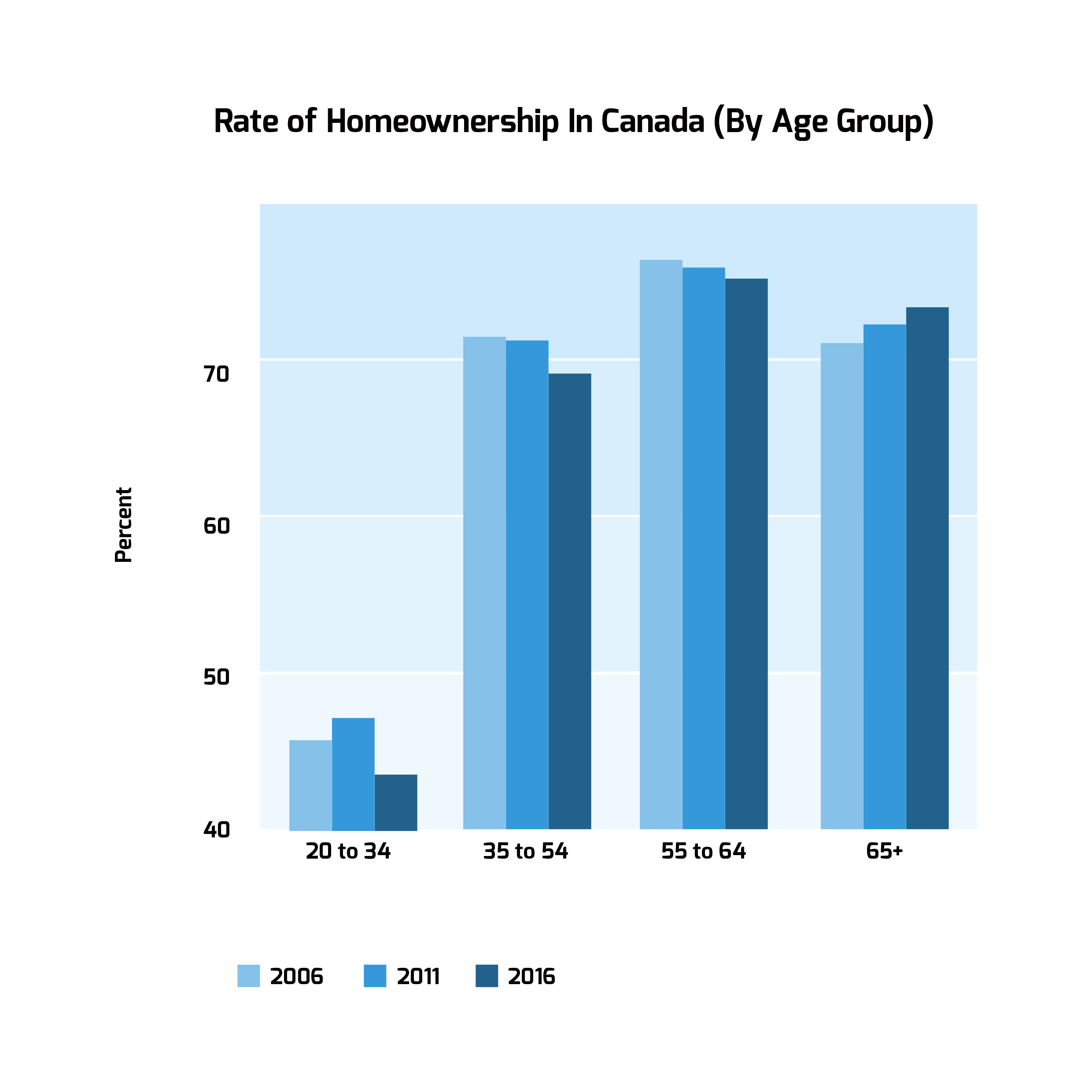 More Than 45 Years Since A Decline Like This
The Census 2016 records indicate that homeownership rates across the country are falling. Across the whole of Canada the homeownership rate stands at 67.8%. Compared to the 2011 Census this is a 1.73% drop. If you look at the figures over the longer term you will see that compared to the Census of 2006 the decrease was 0.86%. The current homeownership rates are lower than they were in 2001 and in forty five years the rate has not declined.
Throughout Canada Homeownership Growth In Just 3 Territories And Provinces
In every territory and province there was a decrease in homeownership with the exception of three territories and provinces. At the top of the growth list was Quebec where a 2% increase from the 2011 Census was observed. It now stands at 61.3%. The Northwest Territories came in second recording a 1.51% increase in homeownership over the 2011 rate. The figure is currently 53.7%. Third was Saskatchewan and here a 0.28% increase was observed on the Census 2011 which now pushes the homeownership rate to 72%.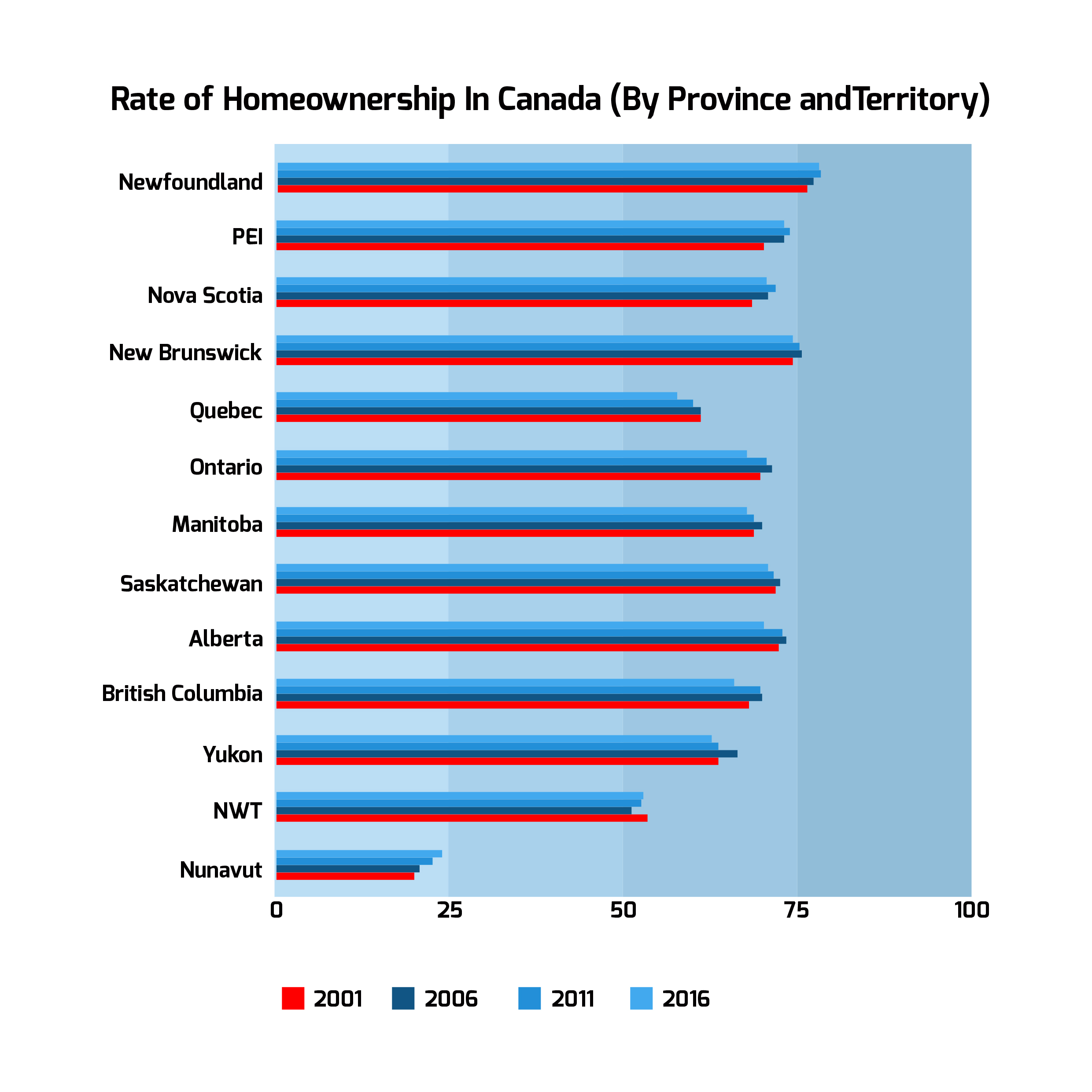 The Worst Sufferers Were The Millennials
There was only a single age group which saw a growth in homeownership when compared to the last Census. This was the 65+ age range that saw a 1.36% growth on the previous Census now up to 74.6%. The reverse was true for the 20 to 34 age group who experienced the largest decrease in homeownership. This group saw a decrease of 7.82% on the last Census and the rate is now down at 43.6%.
There are now more Millennials leaving the homes of their parents much later than before according to Statistics Canada. This does not take into account eh increase in home prices of 39% over the years and the fact that the median wages increase has been just 5.92%. This must have had an impact on this age group as well.
This is an interesting time to see a decrease in the homeownership statistics. The prices of homes are reaching record highs right across Canada. And in line with this there is a drop in the numbers of homeowners. It is possible that these young people are experiencing detachment of income which would mean that if this trend continues homeowners in the 55+ bracket could experience a liquidity problem as they are unable to sell their homes.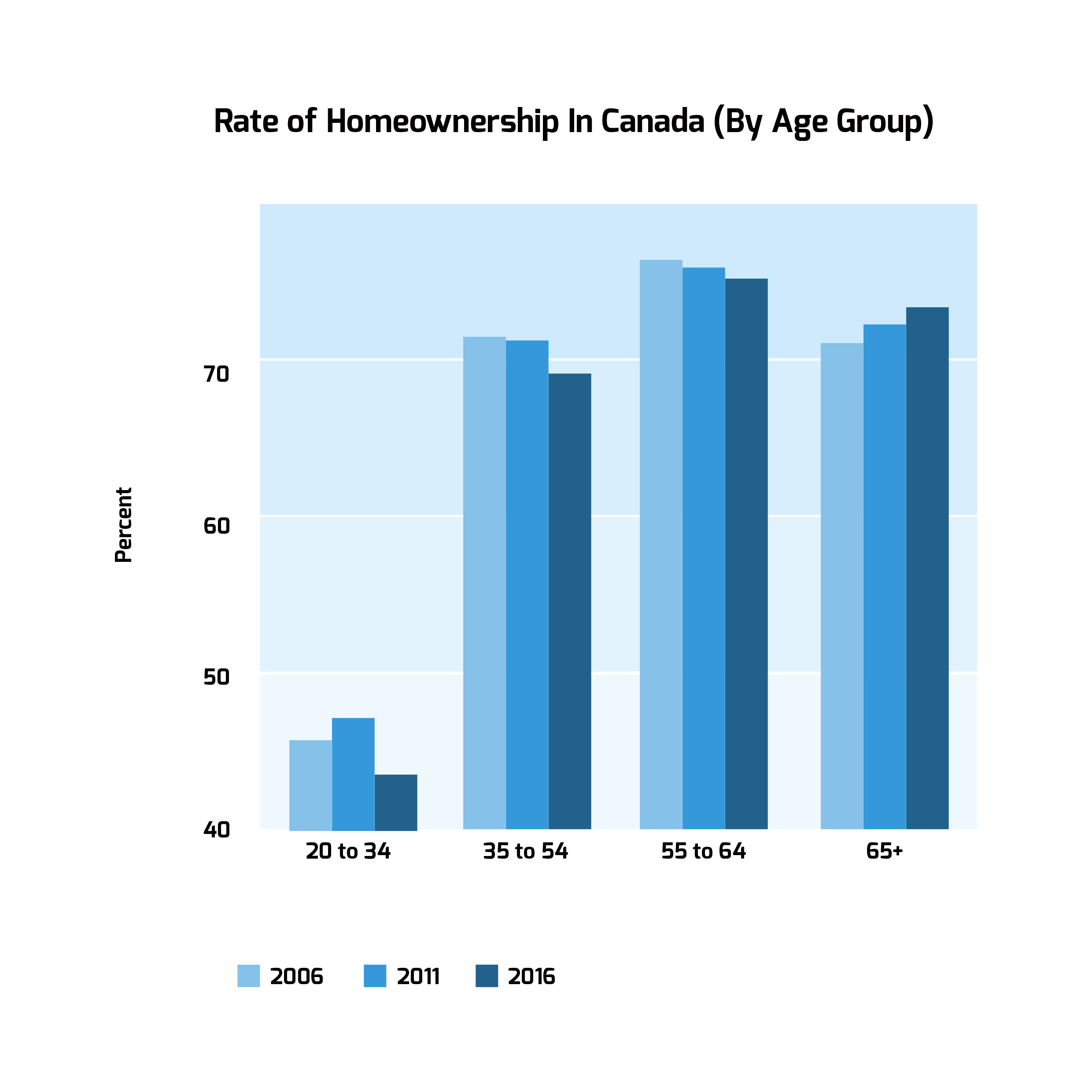 Source: Statistics Canada.