Buying or Selling During the COVID-19 Pandemic
Posted by Gerard Hagan on Monday, May 4, 2020 at 1:38 PM
By Gerard Hagan / May 4, 2020
Comment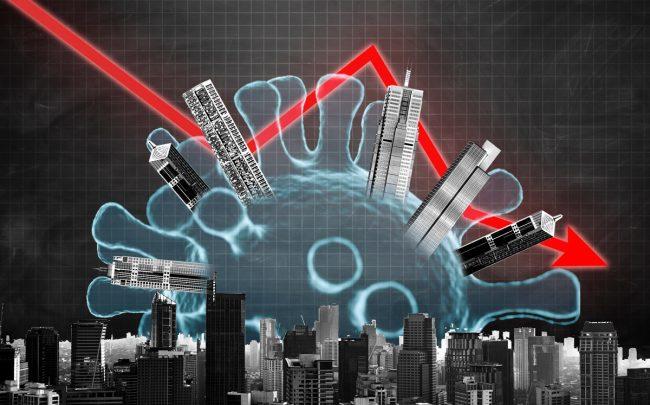 As the COVID-19 pandemic continues to spread, economies across the world are taking a hit, and Canada is no exception. Stocks are trending down, interest rates are at lows not seen since the 2008 financial crises, and consumers are anxious about lies ahead.
The real estate market will no doubt be affected, but the impact the pandemic is having on home prices is not yet clear. The recent statistics from the REALTOR®S® Association of Edmonton paint only a small picture of the current situation as the data reflect prices and sales numbers before the severity of the pandemic became apparent.
In Edmonton, March sales fell by 2.5 percent compared with March 2019, though February sales were stronger. New listings saw an increase of 7 percent from February, but inventory decreased by more than 12 percent compared with March 2019.
Volatility and uncertainty are causing hardship for homebuyers. Due to the economic consequences of the pandemic, it's very likely there will be substantial delays in closing deals. After all, if people find themselves out of work there is a good chance they will choose not to take possession of their home, as they are unable to secure mortgage funding from their lender.
Thought the Bank of Canada has rapidly slashed interest rates to 0.25 percent, mortgage rates have not followed suit as banks price in the risk of mass defaults from borrowers.
We are in uncharted territory; it's difficult to forecast what will happen next month, let alone next year. Many are wondering if now is still a good time to buy or sell a home.
If you decide that you must sell, be prepared to do things a bit differently:
Ensure your home is properly insured. You don't want any kind of accidents to occur during a volatile and unpredictable real estate market, and if they do, at least you'll have adequate protection.
Hire a real estate agent that is capable of working with clients that can't physically enter your home, due to social distancing guidelines. Some ways to work within the bounds of social distancing include providing detailed, high-quality photos, virtual tours, and private in-person tours. Open houses are, of course, a bad idea and should not be contemplated. It's imperative the REALTOR® understands and follows the recommended health and safety procedures.
Always clean your home as thoroughly as you can before and after a showing to ensure the safest possible environment for everyone. Consider having hand sanitizer available in your home for buyers.
Make use of teleconferencing technology to communicate with REALTOR®S®, lawyers, and buyers. Once you need to sign a contract, avail yourself of e-signing programs to avoid having to go into an office.
If you decide that you muse buy, plan ahead and take the proper precautions:
Start the process as early as possible. Get preapproved and work with your lender to acquire the mortgage product most suitable for you. You must make an allowance for bottlenecks as well, such as delayed home inspections and appraisals. For example, an appraiser may refuse to go into a home that is under quarantine.
Remember that mortgage rates are volatile now, so don't rush to lock in an interest rate or decide between a fixed-rate and variable-rate mortgage. Things can change quickly, so keeping track of the real estate and mortgage markets is vital. Consider working with a mortgage broker to help guide you.
Practice effective social distancing. Ask for video chats when communicating with real estate agents and have them walk through the home, so you can see it from your phone or computer, all live. You can also make use of virtual tours if the agent has the technology at their disposal.
Buying or selling a home during the COVID-19 pandemic can be stressful and even scary, but if you take both the necessary health precautions and utilize the vast array of technologies available to help minimize social contact, it can be accomplished.