Better Than Purplebricks: A Flat Fee Listing
Posted by Gerard Hagan on Wednesday, May 26, 2021 at 10:54 AM
By Gerard Hagan / May 26, 2021
Comment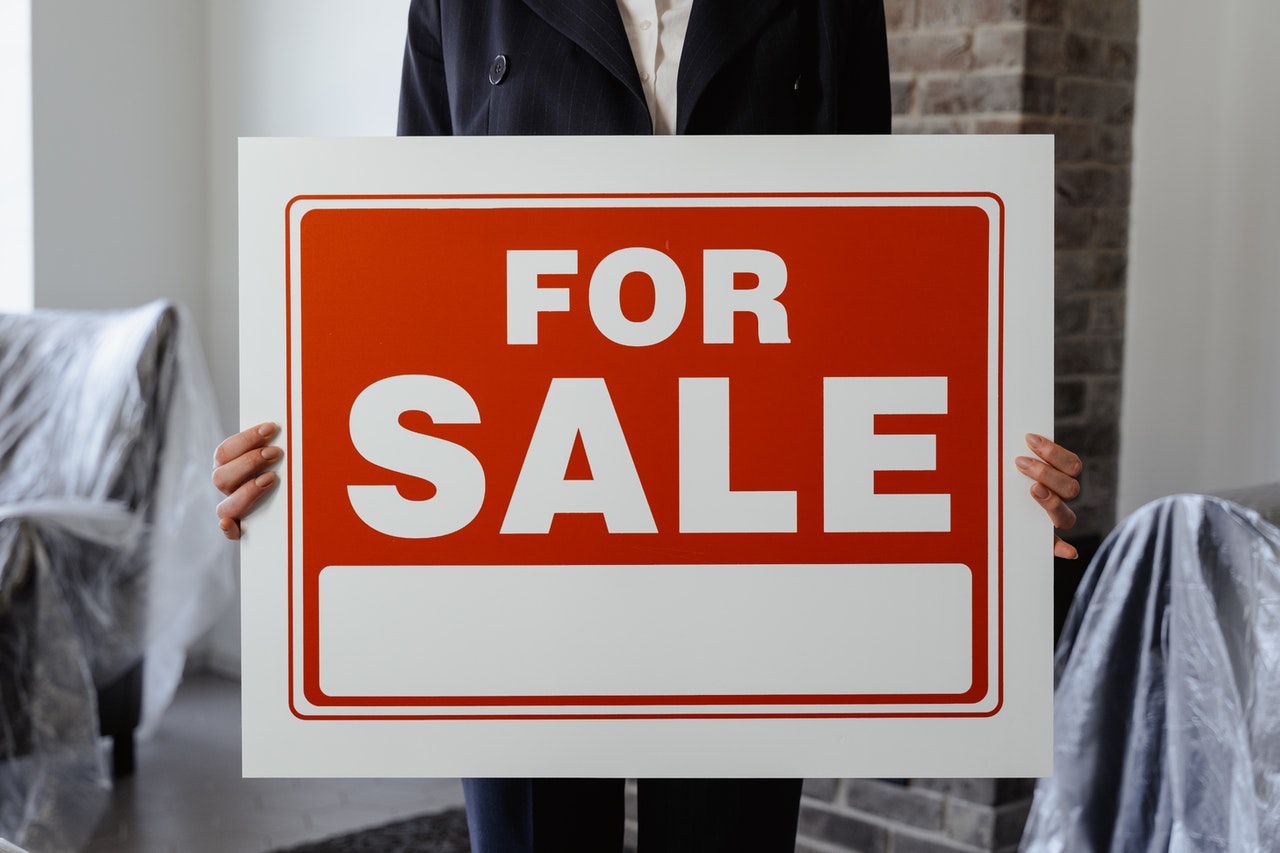 When you're selling your home, it's obvious the first priority is that you keep as much of your equity as possible.

Sometimes the high commissions paid to REALTOR®S® might seem a bit much for you. Although without doubt, the commissions are pretty fair, and REALTOR®S® work hard for what they do, not to mention their high cost of doing business, licensing fees, real estate board fees, and the list goes on and on. That being said, it's still understandable that sellers would like to keep as much as possible.
That's why, in addition to companies like Purplebricks, clients are curious about what a flat fee listing could look like for them.
Low-Cost Listing Fees
Commission-free listing services flourish in a seller's market. When there are fewer properties available than buyers, it's a bit easier to sell your home. With the sheer numbers of buyers looking for homes, the chances of you selling your home yourself or with a company like Purplebricks that operates with a flat fee listing commission structure are much higher.
Better Than Purplebricks:
But what if you could have a flat fee commission and still have a full-service REALTOR®?
That means a REALTOR® would show your home, field all the calls, do all the paperwork, negotiate the offers on your behalf, provide the signage, hold an open house, brochures, etc. and put your home on the MLS®, all for a flat fee listing. That would indeed be the ideal situation.
Home sellers are many things, but salespeople typically are not. Even the best salesperson is too emotionally close to the deal to sell their own home effectively. Professional salespeople are emotionally detached and able to show and discuss the property to lead the buyer to view the home.
Since REALTOR®S® are in the business of selling homes, they also usually have an extensive database of buyers looking for homes. Often someone who thought they wanted to live in the North End of Edmonton will not look at homes on the Southside on their own. However, REALTOR®S® have been known to sell a home in a completely different part of the city than the buyer was initially looking for.
What About Open Houses?
You can hold all the open houses you want as a buyer. You have a better chance of winning the lottery than selling your house from people who come to your open house. Most REALTOR®S® work open houses all over the city, not just one house in one area. This means from an open house in the southeast, they may find a buyer actually looking in the southwest where your home is. That buyer may never see your home if it weren't for coming in contact with a REALTOR®.
(Do you want to learn more about buying and selling specifically during the COVID-19 pandemic? Take a look at this post next)
What Happens In A Buyers Market?
In a buyer's market, when there are more homes for sale than there are buyers, buyers have the pick of many homes.
(We talk more about real estate supply and demand in this post)
This usually drives prices down, and as the market shifts from seller to buyer market, buyers will sit on the fence waiting for prices to come down because they know that ultimately they will.
Sellers might not be aware of this, and most certainly, they will not like it, but that is the nature of the real estate market over time. It is in constant fluctuation and can and will be swayed by the economy of your region.
If there are many jobs and jobs are secure, buyers feel more confident to buy, then when jobs are being reduced, the economy is in a downswing, and they aren't secure in the jobs they currently have.
Few sellers consider this on their own.
When the market switches to a buyer's market, home prices naturally go down. However, if you're putting your home on the market during this switch and base your pricing on what homes sold for in the past six months, you will be in for a sad reawakening. Your home will sit on the market without offers for months.
How We Beat Purplebricks In Any Market: A Flat Fee Listing Basis
Firstly Best Edmonton Real Estate Team takes listings on a flat fee basis. You can select the amount of service you want from our team, and we price the listing fee accordingly. We also advise you with proper, honest Comparative Market Analysis and value of homes either increasing or decreasing over the next 90 days.

Any home priced right for the market should sell in 30 days. Anything priced too high for the market or its condition and location will not sell quickly and will usually sell for less, regardless of it it's the seller selling it on his own or via conventional real estate.
If you want to sell your home fast for the highest dollar, give us a call. We can provide you competitive fees and superior service. Why do all the work yourself when you can have someone else do it and still retain your equity?
Did you like learning about why a flat fee listing can be better than Purplebricks?
Read these posts next:
The Ultimate Real Estate Seller's Checklist
Tips For Buying A Home In Edmonton
The Mortgage Approval Process for Home Buying in Edmonton
This post was first published in 2015, but we updated it in 2021 just for you.
Call us today for a free home evaluation and to discuss our Flat Fee Listing Fees.
587-803-0444