What to Know Before Renting Your Home on Airbnb in Edmonton
Posted by Gerard Hagan on Friday, December 11, 2020 at 6:56 PM
By Gerard Hagan / December 11, 2020
Comment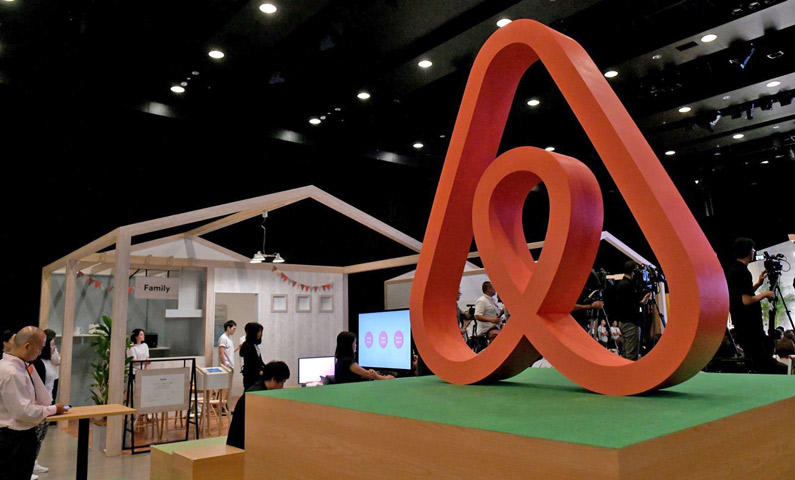 To Airbnb or not to Airbnb? That is the question.
Here at The Best Edmonton Real Estate Team, we've got the answer.
The "gig" economy is on the rise. The same goes for online platforms that bring buyers and sellers together.
Join the ranks of Canadians who are becoming self-employed and create a second source of income.
What Is Airbnb and How Does It Work?
Airbnb is an accommodation solution that allows tourists to stay in someone's private home. Tourists can use a room or an entire home for a night or more.
What makes it so popular is that the cost is less than a typical hotel.
With Airbnb, the host makes money and the renter has more choice and budget control.
What Airbnb affords homeowners is the ability to advertise their home as a rental. Thousands of tourists are in search of reasonably-priced, high-quality accommodations.
If you travel frequently or own a second home that is under-utilized, you can rent it out to travellers. It's a great way to use vacation rentals to earn a side income with little work.
Here is everything you need to know before you list your property as a vacation rental.
Are You Allowed to List Your Property as a Vacation Rental?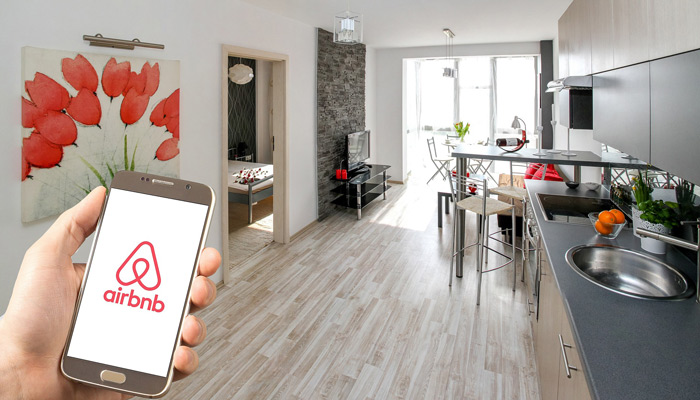 Source: pixabay.com by InstagramFOTOGRAFIN
If you are renting out your place, first get approval from your landlord.
You have to fully understand what is permitted and what is prohibited. Check the rules in the lease or condo agreement to save yourself from potential legal hassles.
The two main governing laws for property rentals in Edmonton are:
These laws cover concerns such as:
Responsibilities of landlords and tenants
Dispute resolution
Remedies
If you are the property owner, check the application process below.
Short-Term Rentals
Short-term rentals provide residential accommodation for up to 30 consecutive days.
There are two kinds of short-term rentals:
Entire house rental
Rental of a room in a place where the host also lives
Application Process
To list your home on Airbnb Edmonton, you need a business license. Apply for one here.
There are three options to choose from:
Commercial — The business will be run from a commercial location within Edmonton.
Home-based — The business will be run from your house in Edmonton.
Based out of town — The business will be based outside of the City of Edmonton. However, you will be doing business within Edmonton.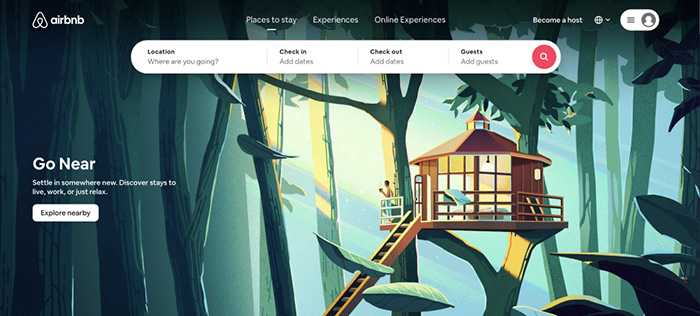 Source: airbnb.com
Once you choose which option works for you, the following steps are:
Payment — $94 license fee.
A building permit — If you plan to change the property's floor plan.
A development permit for a major home-based business — If the host lives in the home being rented, which includes a bed and breakfast.
The City notifies Alberta Health Services once your license is issued. Health Services may check in on you to ensure you are following all health regulations.
If your plan is to have a secondary suite or a garden suite.
Apply for development and building permits prior to starting construction.
You'll also need a building permit if you're planning residential construction Do you want to rent out a space that's part of a condominium? Review the bylaws in the governing documents. There may be rules that prevent landlords from renting out on Airbnb.
We are ready to help you find the perfect place to buy for the purpose of renting out.
We cover all of the city's communities, starting with downtown Edmonton.
Act Like You're Running a Business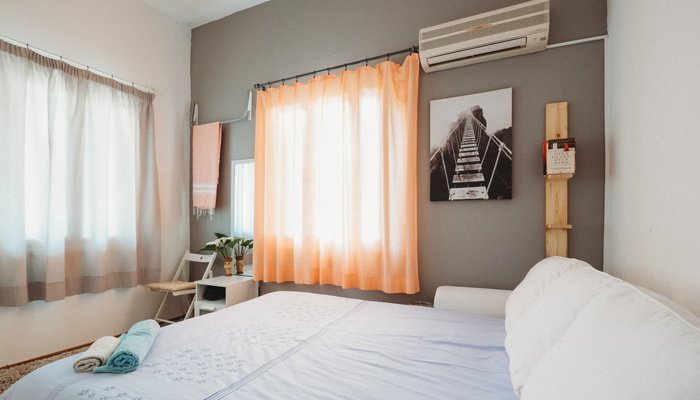 Source: unsplash.com
Vacation rentals don't entail the same level of responsibility as a five-star hotel. Nevertheless, be mindful of your duties and tasks.
To succeed and become top-rated, treat vacation rentals as a business. If not, you'll earn little money and accumulate negative reviews from guests.
Here are some tips on what to do to place among the top-rated (downtown) Edmonton vacation rentals:
Keep the home clean and tidy.
Provide basic amenities such as soap, shampoo, and toothpaste.
Give guests clear instructions and information upfront. That way, they know what to expect when they arrive.
Greet the guests in-person upon arrival and check-in with them during the stay.
Answer your guests' inquiries promptly. Solid communication and trust are paramount to being a good vacation rental host.
Establish house rules. These can include noise reduction rules, night disruptions, and no late-night check-ins. These will help you avoid complaints from your neighbours.
Consider including extra services to attract guests. Free parking or air conditioning will entice potential renters.
Make sure your rental place complies with the building and fire codes. Mark the fire exits and have a fire extinguisher on the premises.
Don't charge a high price per night when starting out. Check what the average market price is. Set a slightly lower price to attract first-time guests.
Take quality photos of your home to showcase on your listing.
Provide accurate details of what your guests can expect.
Give guests a copy of the Short-Term Residential Rental Accommodation: Information for Guests guide.
City of Edmonton Hosting Rules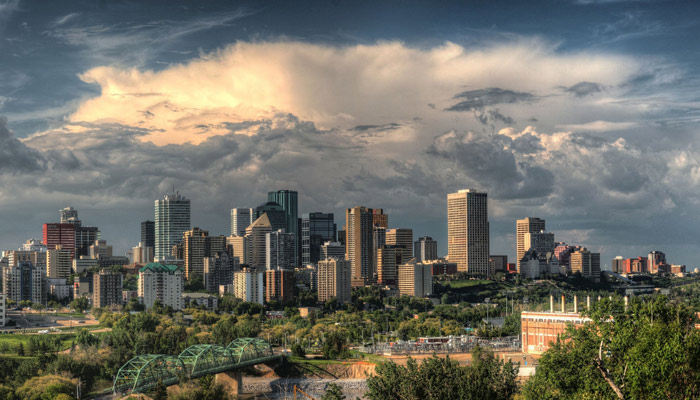 Source: pexels.com by Pixabay
It doesn't matter if your Edmonton vacation rentals are occupied for a night or longer. Being a host of vacation rentals carries commitment and responsibility.
Here are some bylaws you have to make sure your guests are informed of:
Parking — Renters have the same parking access on downtown Edmonton public streets as neighbourhood residents.
Waste pickup — Let your guests know which day is the city of Edmonton waste collection day. Trash and bins have to be in place by 7 am.
Maintenance — Every vacation rental owner bears the obligation of keeping the home in good condition. Check out the nuisance conditions web page for more information.
Advise guests to keep the neighbours in mind and keep the noise levels down.
Make sure your personal phone number is available at your vacation rentals day and night.
Don't allow renters to conduct a business on your property — Unless they have a valid business license.
If you live at the same place — You are only allowed to rent out up to 2 sleeping units. The maximum number here is 2 guests.
Review Your Insurance Policy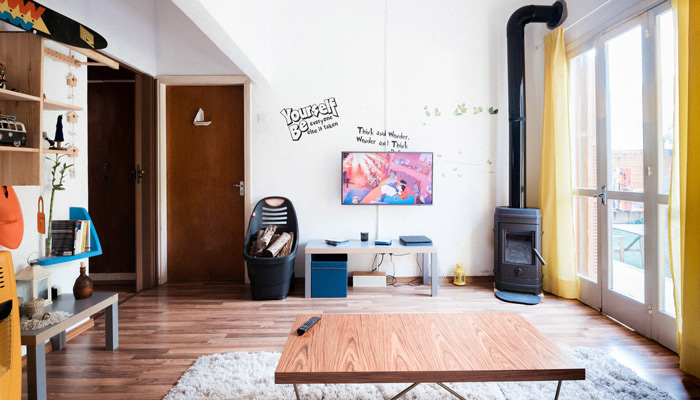 Source: pexels.com by Pixabay
Letting stranger after stranger into your home opens you up to serious financial risk.
Say something happened in your space and you need to make a claim. Or someone in the unit got injured and now you're being sued.
Your insurance company may not cover the fees when they find out the occupant came from Airbnb.
Speak to your insurance advisor. Make sure to thoroughly understand the nature of your insurance contract and its limitations.
Never assume you're fully covered.
Airbnb also offers Host Protection Insurance in Canada. Check what it includes for Edmonton and how it can work with your insurance.
Make sure your downtown Edmonton vacation rentals are protected.
Become Familiar With Tax Laws
If you decide to use Airbnb, be aware that it could make your yearly tax accounting more complicated.
Getting acquainted with the tax laws governing vacation rental income is not the most exciting aspect of the business. But it's essential.
Any income you earn from renting your home must be reported to the Canada Revenue Agency (CRA).
Whether your guests stay a night or longer, you are still only offering basic services. These include heat, free parking in downtown Edmonton, and laundry. The money you earn will be classified as rental income on your tax return, not as business income.
However, things change if you start offering additional services — such as cleaning and meals.
In this case, from the CRA's perspective, you're likely operating a business. And you'll have to report your income as such.
You may also have to charge GST/HST on your rental income. This happens if your revenues exceed $30,000 over 12 months. Then, you must register for a GST/HST number and collect the tax on this income.
Depending on where you are operating your vacation rental, you may also be required to pay PST and other local levies and taxes.
Start Renting Today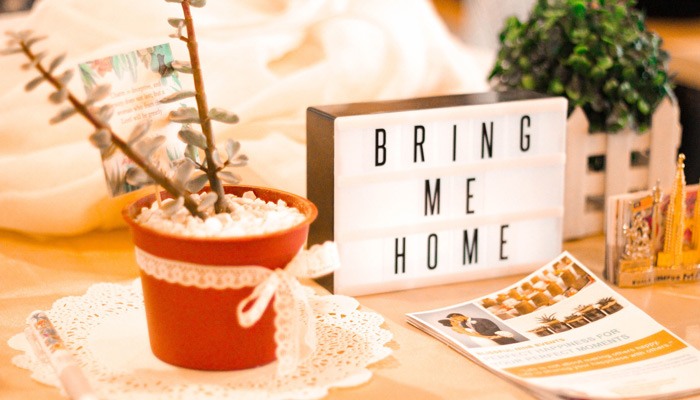 Source: pixabay.com by younizealous
Transforming your home into a downtown Edmonton vacation rental is a business.
You must have a plan on how to:
Acquire guests Provide exceptional service for those guests Ensure you're fully compliant with all pertinent laws and regulations.
Here at The Best Edmonton Real Estate Team, we are ready to help you.
In case you decide to make a go of renting and are looking to buy a space, here is what to know.
If you think Airbnb is not for you and want to sell instead, we've got you covered.
For more real estate questions check out our blog.