A Guide to Buying a Home Based on a School District
Posted by Gerard Hagan on Tuesday, September 22, 2015 at 8:24 AM
By Gerard Hagan / September 22, 2015
Comment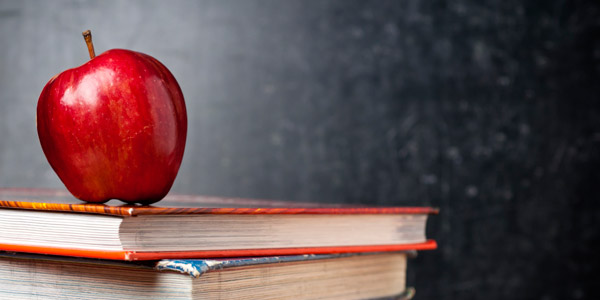 Buying a home is never easy, and there are always lots of different factors to consider. If you have children, you'll quickly find that a school district can be a deciding factor in whether or not a home is a good fit for you. Edmonton School District No. 7 is Edmonton's largest public school district, while Edmonton Catholic School District No. 7 offers a variety of Catholic schools to choose from. When buying your home, you'll want to carefully evaluate the school district around it in order to ensure it's a good fit for your family. Here are just a few of the factors you'll need to consider.
Look at the Numbers: Test Scores, Grad Rates, and Teacher Ratios
A school district's average test scores will tell you a lot about the quality of education in that district, but you often won't get the whole story from just one metric. When you look at the statistics relating to various school districts, you'll want to take a hard look at a whole variety of factors. Graduation rates, for instance, will tell you how many students successfully complete the school's program. You'll also want to look at the school district's average student-to-teacher ratio. A high ratio can be indicative of potential problems in the future, especially if the area is growing.
Reputation: Ask Local Parents What They Think of the Schools
Although numbers are important, you'll also want to get the inside scoop from local parents in the area. Test scores and teacher ratios won't tell you, for instance, whether the school library is fully stocked with good materials or whether the computer lab has up-to-date equipment. Instead, you'll want to talk with local parents about their general experiences with the school district in question. Do they find that the school or district offers lots of extracurricular activities? What do they think of the school staff? Parents are a great source of information about schools because they're able to be objective. The more information you can get from parents, the better able you'll be to make an objective decision.
Your Child's Needs: How Does Your School District Go the Extra Mile?
Although lots of school districts offer quality public education, you'll want to ensure that your district is a good fit for your child. Different schools and school districts offer different amenities, and you'll want to carefully evaluate each district's supplemental offerings to determine whether they're something your children will want or need. Do you have an athletic child? Then you'll want to look for a home in a school district renowned for its athletics programs. Is your child more creative? Opt for a home in a school district that offers lots of arts enrichment programs. And if your child has been identified as gifted or special needs, you'll want to make sure that your school district has strong enrichment and special education programs. Lots of home buyers consider factors like price, square footage, and amenities when buying a home, but one major factor you'll also want to keep in mind is the school district surrounding the home. The quality of a school district can make or break the schools in it, which is why you'll want to carefully consider which district you want your child to be a part of. Finding a great school district can be stressful, but with the right approach, you'll have no trouble buying a home in a school district that your children will love.